Onyema to participate in third MTN breakfast meeting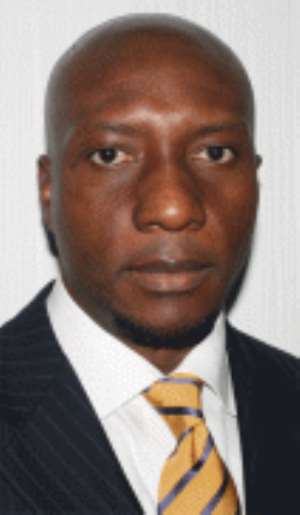 Oscar Onyema, Chief Executive Officer, Nigeria Stock Exchange
The Chief Executive Officer of the Nigerian Stock Exchange, Mr Oscar Onyema, will participate in the third MTN Business World Executive Breakfast meeting.
The meeting, being organised by MTN, one of the leading telecommunications companies, will take place at the Golden Tulip in Accra on the theme: "Taking your Business Regional" on December 15, 2011.
The event is expected to bring together Ghanaian entrepreneurs looking to expand their businesses in the West African subregion as well as CEOs from the country's banking and financial institutions.
The Executive Breakfast series is a progression of breakfast meetings intended to provide an avenue for executive briefings, a networking and business matching platform for CEOs, senior management professionals, entrepreneurs and government officials to meet and discuss current business trends and opportunities in Ghana.
Commenting on the importance of the series, the Chief Marketing Officer of MTN, Rahul De, said, "at MTN we believe the growth of our business clients is intricately linked to our own growth thus this meeting is another initiative to help grow their businesses and look at building efficiencies."
Speaking on the chosen theme, the CEO of Business World, Mr Kofi Mangesi, said, "Nigeria is a market of interest to many Ghanaian businesses and the meeting seeks to address some of the concerns Ghanaians have with regard to taking their business regional."
The opening meeting on the theme: 'Attracting Private Equity and Venture Capital to Your Business' was held on the April 20, 2011, at the Golden Tulip Hotel and was attended by over 100 CEOs from Ghana's top businesses.
The second Executive Breakfast Meeting took place on August 4, 2011, on the theme: "Maximising Business Opportunities in the Oil & Gas Industry" and it brought together 120 executives from the oil and gas sector.