Guinea's bauxite workers suspend strike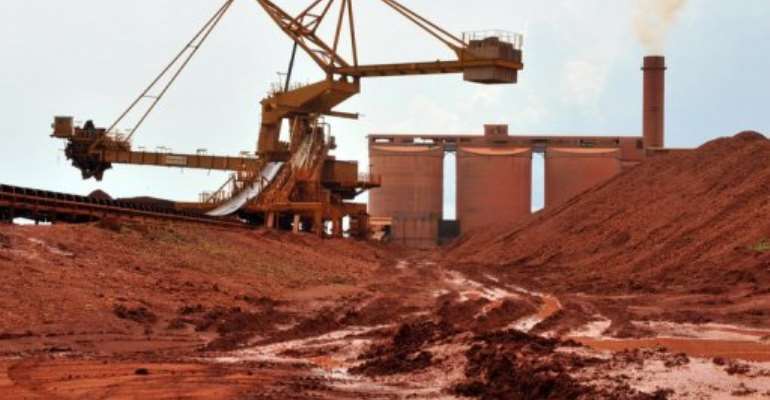 CONAKRY (AFP) - Employees of the largest bauxite company in Guinea, the world's top exporter of the mineral, have suspended their open-ended strike to obtain pay raises, union leaders said Saturday.
"We have decided to suspend our strike action after mediation by Prime Minister Mohamed Said Fofana, who has promised to get involved to ensure that the workers prevail," said Seku Omar Ly, head of CBG, an umbrella group of unions representing mining port, factory and mine workers.
"We have complete confidence in him (Fofana)," said Ly, adding that the prime minister had asked the two sides "to avoid paralysing the country's largest mining company and risk discouraging investors."
A striker said work resumed in a mining factory and port on Friday and operations at the mines are expected to resume on Monday.
"We are certain to get at least a 25 percent increase in salaries as a first step," said the striker, who requested anonymity.
The Guinea Bauxite Company's 2,270 employees have demanded higher salaries along with increased housing and transport allowances.
Unions have claimed that $5 million (3.7 million euros) would be enough to meet the striking workers' demands and warned that every stoppage day would cost the company -- owned half by the Guinean state and half by US group Halco -- around $1.2 million.
The west African country is believed to hold up to a quarter of the world's bauxite reserves. Bauxite is the main source of aluminium and a key source of income for the impoverished country.