Amnesty International Ghana marks Human Rights Day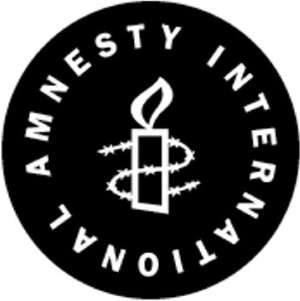 Accra, Dec. 10, GNA - The Amnesty International Ghana on Friday marked the annual Human Rights Day with a candle precession dubbed: "Shine a Light,'' to resist any form of injustices across the globe.
Mr Lawrence Amesu, Director of Amnesty International Ghana said the day was also aimed seeking clemency for Ms Christi Cheramie from the US and Mr Hamad Al-Neyl Abu Kassawy from Sudan who are serving various jail terms.
Human Rights Day is observed by the International community every year on December 10,
to commemorate the day in 1948 when the United Nations General Assembly adopted the Universal Declaration of Human Rights.
Mr Amesu said Ms Cheramie was sentenced to life imprisonment without the possibility of parole in 1994 at the age of 16.
He said she was under 18 at the time of her imprisonment, which violated the international criminal law.
He said Ms Cheramie is now 33 years old and has spent more than half of her life in prison. She pleaded guilty to second-degree murder by stabbing her fiancé's great aunt to death.
Mr Amesu said the US is the only country apart from Somalia that has not ratified the United Nations Convention on the Rights of the Child, which states that no person under 18 at the time of a crime should be sentenced to life imprisonment.
He said Amnesty International is appealing to President Barack Obama, to submit the UN Convention on the Rights of the Child to the US Senate for its consent and ratification without reservation.
Mr Amesu also called for the necessary steps to ensure the enactment of state legislation that retroactively eliminates life imprisonment, without parole for any crime committed by a person under the age of 18.
He said Mr Kassawy was arrested in Madina, Saudi Arabia on 26, June 2004 on suspicion of belonging to an Islamist organisation.
Mr Amesu said Mr Kassawy worked as a 'suitcase trader', making a living by travelling between Sudan, Syria and United Arab Emirates buying and selling household's goods and clothes.
He said Mr Kassawy was suspected of terrorism due to his frequent journeys within the region.
Amnesty International is calling on the Saudi authorities to release him without delay or charged with a recognisably criminal offence and given a prompt and fair trial and ensure that he is protected from torture and other ill-treatment and given regular access to consular assistance.
GNA