Ghana, China trade fair opens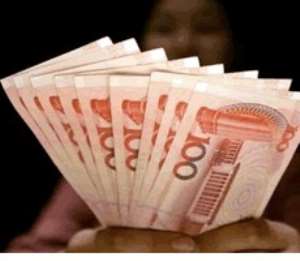 A five-day trade and investment fair aimed at promoting trade between Ghanaian businesses and their Chinese counterparts have opened at the Ghana International Trade Fair Centre in Accra.
In all over 75 businesses from the Hubei Province, one of China's industrial and agricultural productions, base with eight large industries in the automobile, electric power, petrochemical, food, textile and equipment manufacturing are expected to participate in the fair.
To promote economic and trade cooperation between enterprises in Ghana and China, a fair was organized last year during which 3,000 representatives from both sides linked up and recorded over $40 million worth of transaction.
The second Ghana-Hubei China Trade and Investment Exhibition is being organized by the China Council for the Promotion of International Trade Hubei Sub-Council, (CPPCC) Ghana National Chamber of Commerce and Zoomlion Ghana limited with sponsorship from the Government of the Hubei Province and Ghana's Ministry of Trade and Industry.
Before opening the fair at the Pavilion A of the Ghana International Trade Fair, Li Youcai, Vice President of CPPCC, said Ghana has become an attractive destination for investment as a result of its conducive environment, adding, "Ghana has a relatively perfect infrastructure, convenient transportation, and abundant natural resources, a stable political environment and steady economic growth, and people in Ghana live and work happily and are warmly welcoming."
The stable political environment as well as the availability of diverse natural resources, he said, "attracts more Chinese people to step into Ghana for investment and trade and there are also many Ghanaians coming to China to engage in commercial activities and learning."
Bilateral trade between two countries has since 1960 been growing with China being Ghana's main trading partner.
In 2010, the volume of bilateral trade reached $2.056 billion, an increase of 27.5 per cent over the previous year.
However, the Chinese Embassy in Ghana indicated that trade between the two countries stood at 2.51 billion, representing 73 per cent increase compared to the same period last year.
Gao Wen Zhi, Chinese Economic and Commercial Counselor at the Chinese Embassy in Ghana said trade between the two nations is projected to hit an all time high of $3 billion at the end of this year.
The Deputy Minister of Trade, Joseph Annan was hopeful the fair would further deepen the long standing diplomatic relationship between Ghana and China.
He urged participants as well as the Ghanaian business community to explore the various avenues for their mutual benefit.
Dr Joseph Siaw Agyepong, Chief Executive Officer (CEO) of Zoomlion Ghana Limited, in a speech read on his behalf, recounted how he visited various parts of China including the Hubei Province when he started his business in Ghana to learn from their experiences.
"Today, our conglomerate, Jospong Group is actively engaged in trade with China at a very high level. We are sole importers of Yutong Buses from China and so far we have put close to 1000 buses on the street of Ghana and Sierra Leone with plans to move to other African countries."