Newmont Golden Ridge lauded for its development efforts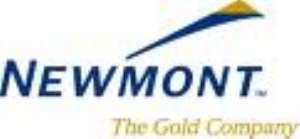 Koforidua, Dec.7, GNA - The Birim North District Chief Executive (DCE), Ms Mavis Ama Frimpong, has commended Newmont Golden Ridge Limited for its commitment towards the development of their catchment areas.
She said although, the company had not gone into real business, its achievements had demonstrated that it had different perspective as far as mining and the communities development is concerned.
The DCE who made the remark at a two-day training workshop for journalists in Koforidua described Newmont's social responsibility and partnership with the assembly for development as excellent, which should be maintained.
According to Ms Frimpong, Newmont's Social responsibility to the people towards the development of the community is a model that all other mining companies must learn from to make lives better for the citizenry.
She mentioned the provision of social infrastructure including the construction of Police quarters, maternity wards and nurses' quarters, schools with social amenities and the provision of modern facilities as some of the achievements of Newmont that made it stood tall among all other mining companies.
Ms Frimpong said Newmont had also assisted to alleviate poverty and raising the economic levels of the people.
She however noted that current land rent of 20 pesewa per a kilometre that was paid to landowners or stool heads by mining companies was woefully inadequate.
GNA