Obama can go to "hell" with gay threat – PC Appiah Ofori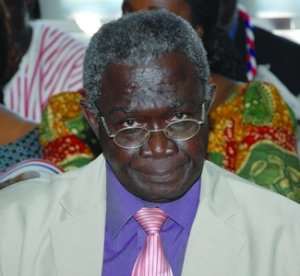 PC Appiah Ofori, NPP MP
The outspoken New Patriotic Party (NPP) Member of Parliament for Asikuma-Odoben-Brakwa, P. C Appiah Ofori, has described US President Barrack Obama's statement on gay rights as "reckless".
President Obama in a recent comment threatened to cut US foreign aid to countries including Ghana that will disrespect the rights of homosexuals.
But the vociferous opposition legislator in a heartless manner condemned his threats and said President Obama can go to hell and called on well meaning Ghanaians to ignore him.
"I was shocked when I heard it from such a man I hold in [high] esteem," the firebrand said. "I have lost respect for him on this issue because what he is saying here is that if men and men and women and women are not allowed to sleep he will not give us foreign aid, then that is [funny]. "
"Is that what God asked us to do by saying that we should go out and multiply; did he say men and men, women and women should sleep and multiply the generation, if he indeed said that he is a nonentity," he fumed.
Hon. Appiah Ofori asked Ghanaians to ignore the US President and concentrate on issues of national concern that will promote their wellbeing.
By Abdul Karim Naatogmah/Citifmonline. com