CWC HAS PROVIDED FREE CHIROPRACTIC CARE IN FOUR REGIONS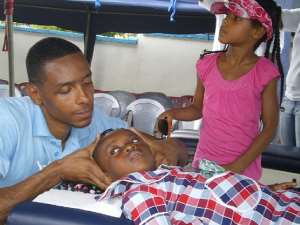 The Chiropractic and Wellness Centres (CWC), in collaboration with the African Chiropractic Mission and Sankofa Meroe Tours has, from November 21ST -25th, 2011, provided free chiropractic care to the general public in four regions of the country. The annual programme, which is dubbed Thanksgiving Chiropractic Mission, forms part of CWC's corporate social responsibilities to the Ghanaian society.
Beneficiary regions included the Greater Accra, Ashanti, Central and the Westerns Regions.
The initiative, which has been running for four uninterrupted years now has once again seen chiropractic doctors from the United States of America joining the existing team of chiropractic doctors here in Ghana to provide the free services to society.
"The Chiropractic and Wellness Centres has six doctors in our six centres. In addition to this, one doctor from the USA has also joined us to serve the good people of Ghana. So in all, we have seven doctors who led the teams of chiropractic healthcare providers to serve the communities in the four regions," Dr. Marcus the CEO and founder noted
Apart from providing chiropractic care they also provided free education on wellness that has empowerd people in beneficiary regions to take charge of their health by adopting healthy lifestyles."
Chiropractic is a non-medical preventive healthcare system. Doctors of chiropractic are trained and certified like medical doctors, but they specialize in removing interferences in the central Nervous system through chiropractic adjustment in order to enable the body to function at its optimum.
"This year in particular, CWC has a lot to be thankful for since we have realized a long awaited dream of opening a family centre. This new centre is our plush family prestige centre in the heart of East Legon built and equipped to serve family's who are smart enough to invest into the health and wellbeing of their families. This centre in addition to our already existing ones now makes six centres in four regions of Ghana" Dr. Manns noted.
According to the record, this year's chiropractic mission has covered more people than previous years. When we went to Breman Esiam in the Central Region on 22nd November, arriving in peace and excitement. The paramount ruler, the chiefs and their subject were gathered and anxiously waiting for our team of professionals who were equally eager to deliver services that would change and touch lives for good. After the necessary exchange of pleasantries, paying homage to the paramount chief, the doctors; amongst us knew, they had to start their delivery of life care.
Another significant happening was the educating aspects, where some of the health care experts took turns in speaking about health care, where preventive health care tips were taught in the local languages.
There was fun, there was merriment and probably for me, the 100 year old woman, who had received the first chiropractic care in her life had built up a smile, so strong and contagious that it touched and moved me to a point of contentment. She insisted on taking snapshots with the visiting professionals. Younger children and babies of 6 months old also got chiropractic care for the first time in their lives
CWC has shown and proven that, they serve for the sake of it, give for the love of it and care for the joy it brings.
SIGNED
NEW MAX COMPANY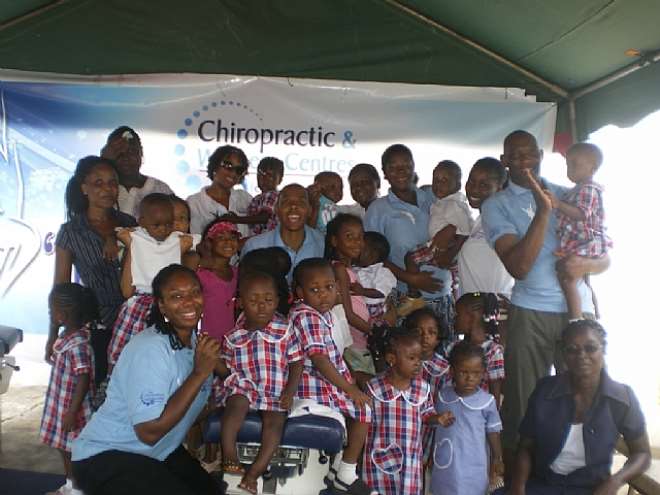 IMGP5017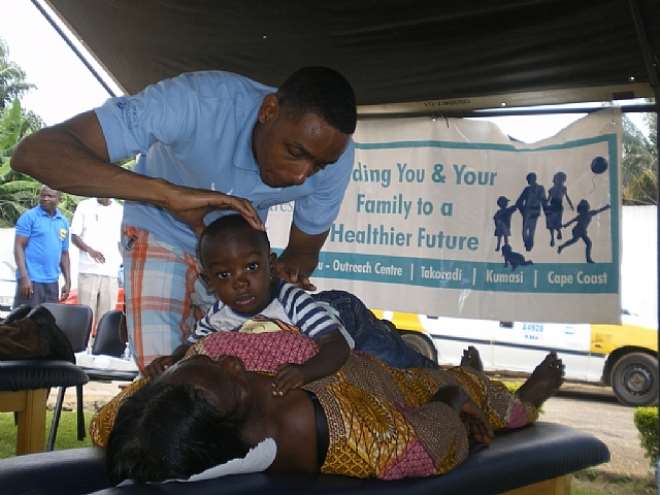 IMGP4589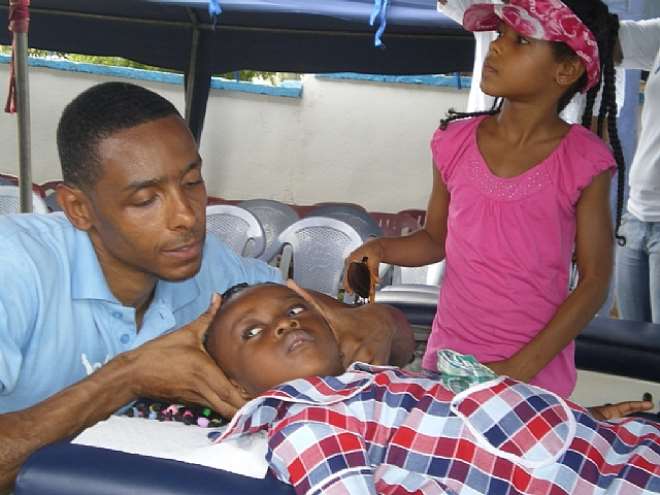 IMGP5007