'Telecom companies losing profit'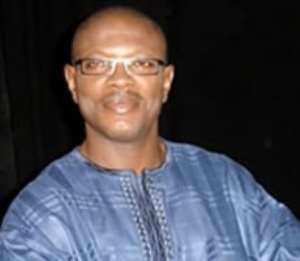 Mr. Kweku Sakyi-Addo
The Ghana Chamber of Telecommunications says the profit margins of its members are persistently dwindling contrary to public perception that they are making huge profits.
Data compiled by the Ghana Statistical Service (GSS) indicate that the average subscriber and revenue evolution in 2008 which was GH¢14.6 declined to GH¢9.4 in 2010. It has dropped by a third between 2008 and 2010.
"We are barely surviving contrary to popular perception that we are making huge profits," Kwaku Sakyi-Addo, Chief Executive Officer of the Chamber told Daily Guide on Monday.
He said the average revenue of each user is dropping despite the cost of providing the service for each user rising by the day, saying the GSS figure for 2011 figures is even worse than the ones recorded in the previous years.
"I just gave you statistics…it is tough. It is not as you see it. More importantly, it is about the return on investments."
He said the cost of mobile communications in Ghana is among the lowest in the world, saying "if you look at Africa, apart from Kenya, Sudan, Ethiopia where the government determines it, the next is Ghana. Look at all the other countries including South Africa and Nigeria the rates are higher," Mr. Sakyi-Addo explained.
"The costs of tariffs for mobile services keep dropping…is there anything or any service whose price drops in Ghana?
"Everything is costing us more. Our cost of operational expenditure is going high while our profit margin continues to fall. The cost of electricity, fuel, personnel among others are rising and yet tariffs are dropping. The cost of doing business in districts is rising. This is not sustainable."
Mr. Sakyi-Addo said the chamber is working hard to appeal to the government to set clear rules and uniform charges that are reasonable enough to attract investors to boost infrastructure in the sector.
"In 2009 telecoms mast which cost GH¢2,000 had reached 15, 000 plus fibre optic network of GH¢7,500 totaling GH¢22,500 in 2010 for one district. Their justification was that operators have money. How is this an incentive for mobile phone operators to provide infrastructure that will improve the quality of service."
He said general utility excavation permit to lay cables is GH¢10 for every 50 meters while business operating permit for institutions including banks is between GH¢200 and GH¢1,000 but telecoms are charged GH¢9,000.