Alhaji Haruna Alhassan: The Kumasi Zongo boy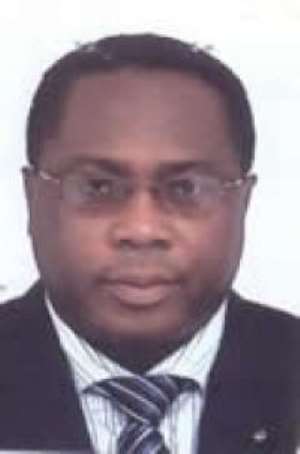 As promised by the New Statesman in its 28 th November edition, the New Statesman will in its upcoming editions profile the "Big Four" frontrunners in the race to become the running mate of the 2012 flagbearer of the New Patriotic Party, Nana Addo Dankwa Akufo-Addo.
 
The paper will today profile Alhaji Haruna Alhassan.
 
Alhaji Alhassan Haruna is currently the Deputy Managing Director of Metro TV. He is a Chartered Accountant by Profession and is a Fellow of the Association of Chartered Certified Accountant (FCCA) and a member of the Institute of Chartered Accountants – Ghana (ICAG).
 
He has been working in the Media for the past twelve (12) years and is a member of the National Media Commission.
 
Mr. Haruna was born in Kumasi Zongo on the 29 th May 1956 to parents Alhaji Haruna Dablu and Hajia Memuna Giba who hail from Mogonori in the Bawku Municipality of the Upper East Region. He is a Bissa (Busanga) by tribe.   As a Kumasi Zongo boy Mr. Haruna speaks Hausa and Twi very fluently and is a Muslim by Faith.
 
Alhaji Haruna's parents hail from Mognori in the Bawku Municipality of the Upper East Region and the influence of his family extends from Bawku Township to Zebilla, Tempezua, Jantiga, Kulungungu, Mognori and Bado where his ancestors come from.  
 
His Spouse is a Mamprusi by tribe and hails from Binduri and Bawku and is from a very well respected and known Gumah family in the Mamprusi Communities both in Bawku and Mamprugu (Nalerigu, Walawale, Gambaga etc)
 
He had both his primary and secondary education in Kumasi at Dichemso L.A and T.I. Ahmadiya Secondary School respectively. He did his tertiary education in London at South West London College (now South Bank University) where he studied Professional Accountancy ACCA.   He later enrolled with Heriott Watt University, Edinburgh to study Masters in Business Administration (MBA) and acquired Certificates of Achievement in Economics and International Trade and Finance.   In 2009 he studied Television Management Course in the Deutsche Welle Akademie in Berlin Germany.
 
Mr. Haruna has for over 21 years worked in various organizations both in the United Kingdom and Ghana. He began his career in a Professional Accountancy Practicing Firm as an Accountant and Auditor, and    progressed to establish his own Firms in the UK and Ghana called Haruna & Co Chartered Certified Accountants and Haruna Chartered Accountancy Services. He has also taught as a part time Lecturer in several Finance Institutions in the UK one of which was the Professional Accountancy Training (PAT) where he lectured for 4 years.
 
He returned to Ghana in 1996 to take-up an appointment as the Director of Finance of the University for Development Studies in Tamale where he worked and lived for about 4   years, before moving down to Accra in 1999.
 
Whilst in Tamale he did major restructuring and reorganization of the Finance and Management System of some companies and organisations notably Bosbel Vegetable Oil Mills Ltd, Community Water and Sanitation Division and Canadian International Development Agency(CIDA) .
 
In Accra Mr. Haruna joined Ghana Broadcasting Corporation (GBC) as the Director of Finance in 1999. There he made substantial improvements and changes to the Finance Department and the Finances of the organisation and brought the GBC back from a state of near bankruptcy to one with reserves of over ¢4.2 billion at the time of his resignation in August 2003. Thereafter he joined Metropolitan Entertainment Television (Metro TV) as the Deputy Managing Director.
 
At the time of joining Metro TV the station was the least watched and popular among its peers namely GBC, TV3 and TV Africa.   It was covering only three cities, i.e. Accra, Kumasi and Takoradi with the transmission being done through a UHF (Ultra High Frequency) mode when every competitor was broadcasting on VHF (very High Frequency) mode and all the TV sets in the Country were all VHF mode receivers.   The staff strength stood at 40.
 
As Mr. Haruna assumed the reins of authority and control of Management of the station he immediately expanded the TV station's coverage to all the 10 Regional Capitals of the Country. He changed the mode of transmission from UHF to VHF and expanded the Revenue base from a mere ¢60m per month to over ¢800 million per month. The staff number now stands at 350 and the station can also boast of being the number one station in the Country in terms of Coverage and quality of Television programmes.
 
Mr. Haruna was the Immediate past President of Ghana Independent Broadcasting Association (GIBA) from 2008 to 2010 and before that he was an Executive Council Member and Vice President for four years. He is a Commissioner of the National Media Commission as a representative of GIBA. GIBA is an organisation which has about 136 Radio and Television stations in the Country as its members.   Apart from GBC almost all Radio stations and all private TV stations both Commercial and Community are members of GIBA.