Government allays fears of boundary dispute with Ivory Coast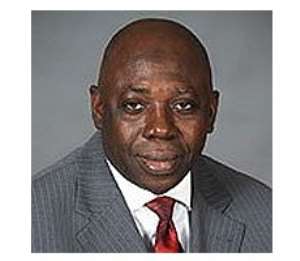 Ghana's oil is not under threat so Ghanaians must not entertain fears the country could lose its newly found multibillion dollar jubilee oil field to Cote d' Ivoire.
That is the assurance from government. Speculations about a possible boundary dispute began sometime in March 2010 prompting the Mills administration to set up the Ghana Boundary Commission to negotiate the specific maritime boundaries.
Since that time, little has been heard about the negotiations. But there are now suggestions the Ivorian government is pushing claims for the jubilee fields.
Foreign Affairs Minister, Alhaji Mohammed Mumuni, gave this tacit response when he met the press on Tuesday.
He said the Commission is meeting not only with the Ivorian representatives but with those in the other neighboring countries including Togo and Benin.
Deputy Energy Minister Inusah Fuseini later told Joy News Ghana is committed to a speedy resolution of the matter.
He admitted though that fears of a potential boundary row between the two nations were legitimate but was quick to add the government is meeting all concerned to resolve the problem.
A similar row between Cameroon and Nigeria over the oil rich Bakassi Peninsula led to needless loss of lives before the intervention of the International Court of Arbitration.
The Deputy Minister is hopeful the Ghana, Ivorian disagreement would not end up that way.
The issue remains sensitive especially as questions have been raised about the Mills Administration's foreign policy towards Cote d'Ivoire.
Minority Spokesperson on Foreign Affairs, Shirley Ayorkor Botchway, is cautioning that the matter be handled carefully.
She told Joy News the issue is so sensitive it can degenerate into a full blown war if it is not well handled.