ECG launches customer appreciation week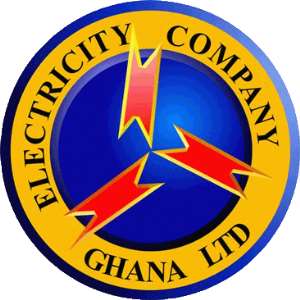 Accra, Dec. 5, GNA -The Electricity Company of Ghana (ECG) on Monday launched its maiden Customer Appreciation Week from December 5 -10 to express appreciation to its customers.
Dr Nicholas K. Smart-Yeboah, Director of Customer Service, ECG addressing the media in Accra, explained that series of activities had been designed to enhance the customer's level of satisfaction.
He said customers would not only receive improved services, but be awarded with gifts such as mugs, key holders, pens and confectionery at all ECG offices after transacting business.
Dr Smart-Yeboah said this was part of their efforts to enhance customer relations, exhibit positive attitudes and sympathise with the concerns of customers to ensure concrete resolutions to their challenges.
He said the ECG had over the years played a purely engineering role in the supply chain of electricity in Ghana, but with its current role as a service oriented organization it had become necessary to re-orient the minds of both its customers and staff to effectively and satisfactorily handle complaints and all other challenges.
Dr Smart-Yeboah said the organisation had taken various steps to enhance its services to the public, citing the celebrations as part of such improvements.
He indicated that since every business relied on customers for its success, letting customers know how much they were appreciated was paramount to building a healthy relationship.
"Specifically, demonstrating to customers how much they are appreciated is more powerful than merely speaking about it," he added.
Dr Smart-Yeboah said every customer loved to be treated well, appreciated and complemented and when they felt appreciated, they would voluntarily reciprocate the gesture through "good-mouthing" the company.
"They also become more sympathetic to shortfalls and challenges faced by the company," he said.
He said the ECG looked forward to turning this year's customer appreciation week into a life-long celebration event that would also result in enhancing customers' loyalty.
Highlighting on the supply situation of electricity in the Greater Accra Region, Mr Julius Kwame Kpekpena, Director, Engineering, ECG, said it had stepped up ensuring quality technical supply of electricity by replacing and building new sub stations in certain areas of the city.
He said these had strengthened supply in these areas, but expressed that the ECG still had numerous challenges in the city.
However, Mr Kpekpena assured the public of ECG's commitment to ensure sustained power supply during the Christmas festivities, but stressed that work on these changes would continue after the Yuletide to ensure total completion of the change over and better service delivery.
GNA