DR Congo protests turn violent as two killed at opposition rally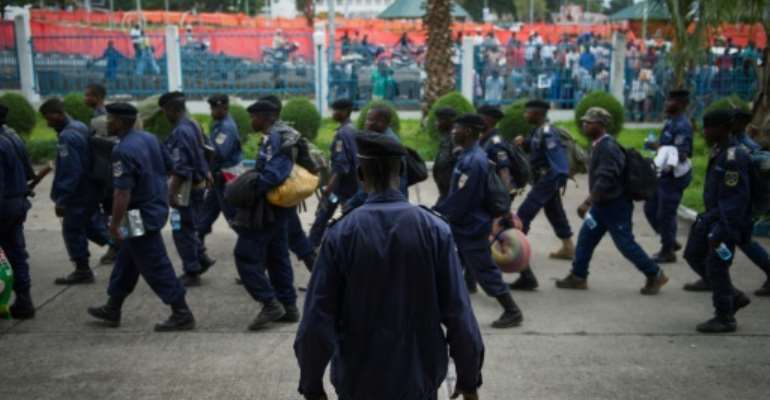 Kinshasa (AFP) - A DR Congo policewoman and a demonstrator died Thursday in the eastern city of Goma in clashes as nationwide protests erupted against long-serving President Joseph Kabila, a senior UN official said.
"A policewoman was killed by the crowd and a protestor was also killed," Jose Maria Ajanaz, who heads the United Nations Joint Human Rights Office (UNJHRO) in the mineral-rich but deeply restive Central African nation, told AFP.
But Goma's police chief told AFP there had been no police deaths.