Grasscutter sends man to grave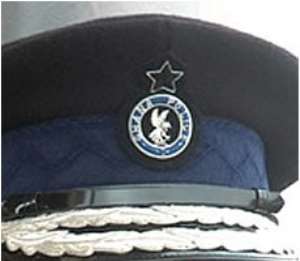 A hunting expedition undertaken by three friends in the Kubi Forest in the Adansi South District in the Ashanti Region, on Friday, turned tragic when the only gun they were handling allegedly fired, killing one of them.
The body of the deceased, Anthony Kwadwo Asamoah, 35, has since been deposited at the Obuasi Government Hospital, awaiting autopsy.
The two other friends, John Derah, 37, and Kwame Obeng, alias Rasta, 23, are currently in the grips of the Obuasi police, assisting in further investigations.
The Kubi community was thrown into a state of mourning when this reporter, in the company of eight policemen and the two suspects; got to the town at the weekend, on their way to the accident scene.
Most of the residents were wailing for two reasons, being that this accident had occurred among three people who have been friends for years, and who have been leading decent lives in the community.
The other being that the deceased had left his wife, Akua Rose, 32, and two children, Solomon Atubuga, 11, and Samuel Amoah, 5, at the time that Christmas was approaching, and families are expected to come together to celebrate the birth of Christ.
Mr. Derah, one of the suspects, who was alleged to have fired the gun, denied the charge, explaining: "I was rather handing over the gun to my good friend (deceased), when the gun suddenly fired.
"If I had any diabolic intention, I wouldn't have voluntarily gone to the police to report the case," he maintained.
Surprisingly, the grasscutter, which was the target of the expedition, was also killed.
Police sources say the two suspects would be facing a provisional charge of murder when they appear in court, possibly on Monday, 5 December, 2011.