Government airlift two critically injured victims of Savelugu accident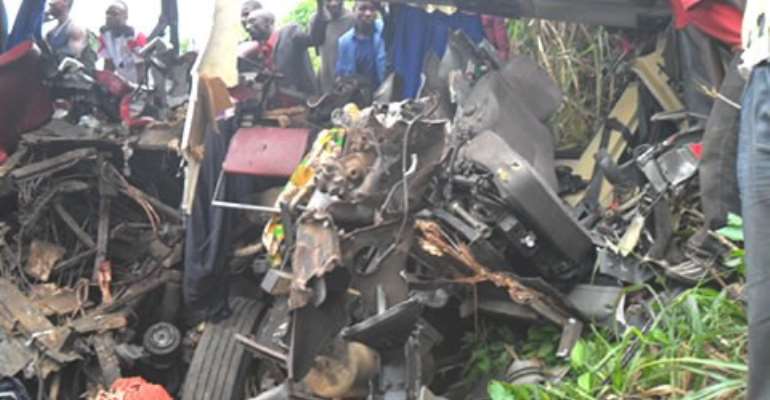 Two victims of the fatal accident which claimed 28 lives at Savelugu in the Northern Region on Saturday November 26, last month have been airlifted to Korle Bu Teaching Hospital for treatment.
The two, a one and a half year old girl who sustained head injuries and a 40 year old Bolgatanga Businessman are in critical conditions.
Deputy Minister for Transport, Dzifa Attivor who was at the airport to receive the victims says government will bear the cost of their treatment including the transport cost.
She explained that the government decided to bear the cost because they were involved in an accident and they needed special treatment which is not covered under the National Health Insurance Scheme.
Meanwhile, government has presented GH¢ 10,000 cheque to the accident victims to settle bills of the injured and also support the bereaved family towards the burial service of the 28 people who died.
"That shows the commitment of the government," Dzifa Attivor noted.
Roger Ayimbillah, a relative of one of the victims told Joy news the family is grateful to the government, saying it is "a good support to us", and hoped the victims would survive.
Meanwhile the National Road Safety Commission (NRSC) says it is extending its road safety campaign to churches and mosques.
Public Relations Officer of the Commission Kwame Kodua Atuahene is optimistic the exercise will make a greater impact to reduce fatalities on our roads this yuletide