Govt asked to ban cars without emergency door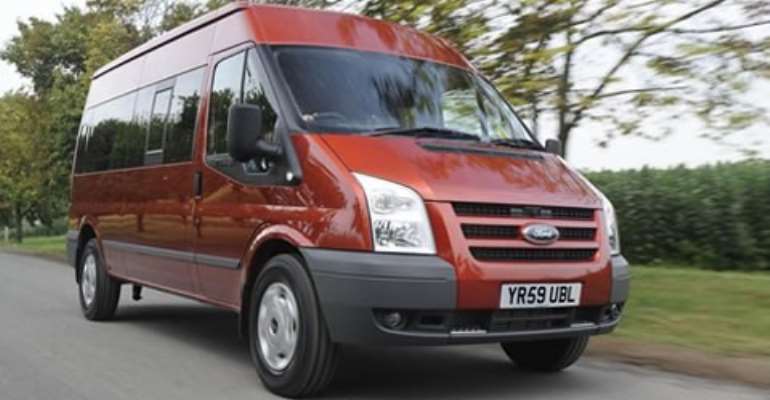 The importance of a vibrant transportation system to the development of any nation including Ghana cannot be overemphasized.
It is no wonder that the number of vehicles on our roads have escalated in the last five years, causing stakeholders to implement road expansion projects which have not yet adequately catered for the unwinding traffic situation in the country.
This has culminated in an unbearable vehicular traffic situation especially in the capital, and it is because of such unbearable traffic and other factors that the 'trotro', a local term for commercial vehicles, has become a preferred route for many; including some private car owners who resort to troros for faster commuting through the capital city.
The problem however with these commercial vehicles is that, they do not have any emergency exit with staircase on the rear to help passengers get out of it quickly and safely in unlikely event of accident.
In addition to the entry door, all commercial vehicles must have at least one emergency exit door, which should be kept closed in normal condition and passengers should be trained on how to operate it. However, since many cars lack this facility, anytime they are involved in accidents, their doors are often locked, complicating the escape for the passengers. The only way passengers can escape is to break the glass windows of the cars.
It was against this background that some well meaning Ghanaians are calling on the government to introduce a policy that will prevent individuals and firms from importing commercial vehicles that have no emergency doors at the rear into the country.
They are also calling on the Driver's and Vehicle and Licensing Authority (DVLA) to stop registering commercial vehicles that have no emergency door at the rear.
"If all long routes vehicles are to have emergency door, it will help passengers to escape when accident occurs," Israel Djokoto, an Auto Expert with over 10 years working experience told City and Business Guide in Accra yesterday.
He insists that the regulators in the transport industry should monitor the condition of commercial vehicles whiles passengers demand better services by patronizing only vehicles which would enable free movement and safety in case of mishaps.
Mr Djokoto, who is the Chief Executive of AMI Consult, wants DVLA and other stakeholders in the transport sector to embrace his suggestion in right spirit, noting that, safety of passengers was prime.
"It may take time but there should not be any compromise. Permits of those not implementing the orders should be cancelled," he said.
Contributing, Ernest Boateng, Retail Manager of Airtel Ghana, thinks most of the death cases recorded during motor accidents would have been minimized if the commercial vehicles plying Ghanaian routes have emergency door in addition to the entry one.
"The time has come for us to create awareness about this. Every commercial vehicle should be made to have emergency exit. The driver and its attendants should be able to explain in some few minutes before the departure just like aircraft," he advised.
Mr Boateng said some few commercial vehicles have the emergency exits but they are unscientifically fixed and done for namesake.
"If the emergency exits are not scientifically designed and fixed, it will not operate efficiently," he explained.
A tour to some of the automobile companies in Accra revealed that most of the commercial vehicles they import have no emergency door. The only commercial vehicle that passengers have easy access to an emergency door exit is the Ford Transit Bus sold by Mechanical Lloyd Co Ltd.
An official from the National Road Safety Commission, who pleaded anonymity, told this paper there was a policy in place to ensure that vehicles that lack the necessary safety measures such as emergency door are not registered by the DVLA.
"So the question, we are asking is who is registering these vehicles," he questioned, stating that there is the urgent need for all stakeholders in the transport industry to arrest the situation.
Efforts by this paper to get officials of the DVLA comment on the matter proved futile as nobody wants to talk after several attempts.