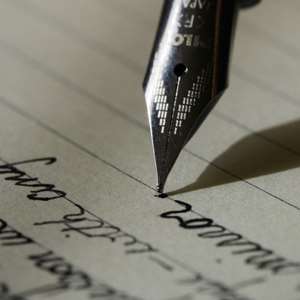 I was taken aback when I read an article by one Dr.Michael J. K. Bokor with the above title a few moments after the Okyeman Council had imposed a fine on Odehyee Agyei Boateng, an Asona royal who had apparently accused the Okyenhene of involving himself in the galamsey business that has engulfed Akyem Abuakwa and also remains an enigma in the country at large. Perhaps this rejoinder is long overdue because I thought it wise to allow the traditional council to react to the rubbish published by this co called Dr.Bokor but since it's is not forthcoming, as a proud citizen of Apinamang in the Kwaebibirem District of Akyem Abuakwa, I wish to correct the erroneous impression as it were created by Dr.Bokor on the whole institution of chieftaincy and the judgement passed by the Okyeman Council.
First of all, if Dr.Bokor had probably not permanently damaged his head with his PHD degree and had done a little due diligence and a little analyses on the whole matter and the subsequent judgement by the Okyeman council, he would have rather praised the council for proving to the doubting Thomases that indeed the institution of chieftaincy is still alive in the midst of western modernisation. What should be noted here is that the accuser, Odehyee Agyei Boateng could have resorted to the police to make his complaints for onward judgement by a court of competent jurisdiction but decided to invoke the greatest of oath of Okyeman (Ntamkesie) to make his case, this action in itself tells it all the accusers' belief and confidence in the laws and customs of Okyeman against the constitutional democratic system of governance that Dr.Bokor talks about in his empty effusive piece. It should however be understood that the invocation of the Okyeman greatest Oath called for the intervention of the Okyeman council. Let Dr Bokor tell us who could have been the best arbiter in this case, the courts or the traditional council.
Dr.Bokor goes further to rubbish the whole chieftaincy institution because he thinks the institution is saddled with a lot of challenges. Maybe he has forgotten the problems also associated with democracy and modernisation he glorifies so much, should we simply abolish democracy because it has its own concomitant problems? In comparing the institution of chieftaincy to democracy as to which one of them has a lot of problems, we could go on and on to mention many countries in turmoil because of democracy. How many chiefdoms or kingdoms over the world are in chaos because of chieftaincy or better still monarchy? Let us appreciate the institution of chieftaincy and its associated benefits. At least in Ghana we can mention so many chiefs/Kings including the Okyenhenes, Asantehenes among others both present and past who have in their own small way contributed to the development of the country. In fact the road to independence and the democracy that we speak of as an impeccable institution was championed by the same chiefs that people are calling for their heads today. If there are problems with our chieftaincy institution let us find ways of solving them but not trumpeting for its proscription.
In trying to get modern, let us uphold our valuable institutions including chieftaincy which is an embodiment of our culture, maybe where Dr.Bokor hails from chiefs are not respected or better still not regarded that is why he has the guts to insult no less a person than his majesty, Osagyefuo Amoatia Ofori Panin and his able Okyeman council as well as the entire chieftaincy institution with impunity. Even the so called advanced countries that we copy blindly had not abolished their chieftaincy and monarchy institutions but have rather strengthen them even as they had embraced democracy, so why should we abolish such an important part of our entire human existence because a few people like Dr.Bokor who thrive on their figment opines that it is outdated and has outlived its usefulness. One would appreciate our chiefs better when one visits the remotest parts of our country; they are the pillars for development and also have the herculean task of maintaining law and order. Let us not be too quick to judge without due diligence. Dr.Bokor you goofed big time on this one! Long live chieftaincy!