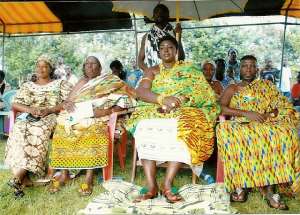 The Queen of Chiraa in the Brong-Ahafo Region of Ghana, Nana Yeboah Pene II is currently in on a working visit to Columbus, Ohio at the invitation of Nana Odeneho Osei Kwabena of Columbus. It is her second international in the past two months.
Her first visit was to the United Kingdom. Nana Chiraahemaa is also the Bekumhemaa of the Dormaa Traditional Area.
Interacting with a number of Ghanaians resident in the Columbus area, Nana Yeboah Pene II expressed her appreciation for the warmth reception given her. She also exhorted the Ghanaians to live in peace and friendship with one another, and be always law-abiding in the United States. She counseled Ghanaians to showcase the Ghanaian culture and tradition abroad.
Nana Chiraahemaa informed the community about developmental projects that are underway at Chiraa. Nana specifically mentioned a 500-bed Girls' Dormitory for Chiraa High School that she has personally provided. It presently houses about 200 students. The dormitory needs water and toilet facilities estimated at a cost of $15,000. She appealed to Ghanaians and others sympathetic to the cause of Girls' education to help.
Nana Yeboah Pene II will also visit Chiraa and Ghanaian citizens in Cincinnati, Ohio. Nana will return to Ghana just in time for Christmas.
For further information on Nanahemaa's visit you may please call 614-377-2019,
614-260-6687 or email: [email protected]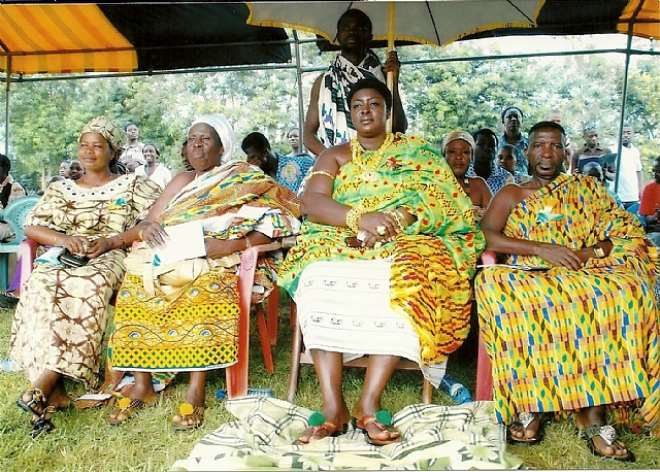 SCAN0001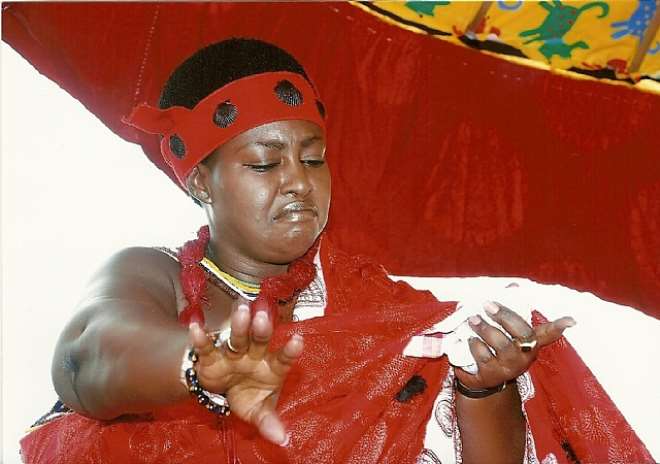 SCAN0002