Seychelles invites China to set up anti-piracy base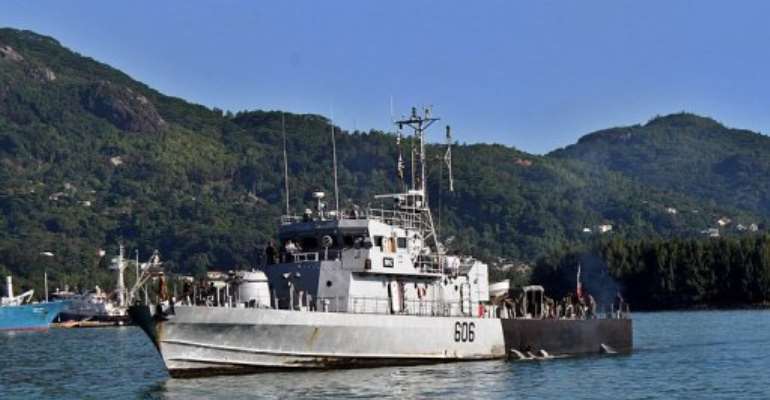 VICTORIA (AFP) - The Seychelles on Friday invited Beijing to set up a military base on the archipelago to beef up the fight against piracy there, Foreign Affairs Minister Jean-Paul Adam said.
The declaration comes as Liang Guanglie makes the first-ever visit by a Chinese defence minister to the Indian Ocean island state.
"We have invited the Chinese government to set up a military presence on Mahe to fight the pirate attacks that the Seychelles face on a regular basis," Adam said.
"For the time being China is studying this possibility because she has economic interests in the region and Beijing is also involved in the fight against piracy," he explained.
General Liang, who arrived in Victoria on Thursday with a 40-strong delegation, had been invited in October by Seychelles President James Michel, when he was on a visit to China.
The two countries signed a military cooperation agreement in 2004 that has enabled some 50 Seychelles soldiers to be trained in China. They renewed their agreement on Friday but without making public the new details.
If the Chinese military base goes ahead, "it won't be the first foreign military presence here because the Americans already have a small drone base here that they use in the fight against piracy," Adam said.
After warships deployed starting 2008 in the Gulf of Aden to thwart attacks on vessels, Somali pirates enlarged their field of operations into the Indian Ocean, including towards the Seychelles.
With 115 islands scattered over an area of 1.4 million square kilometres (540,000 square miles), a population of 85,000 and an army of just 500, the archipelago has been asking for foreign assistance.
Liang flew in from the Ugandan capital Kampala, where, according to Ugandan government sources, he promised $2.3 million in military aid, including support to troops in the African Union force in Somalia.
Piracy has flourished off war-torn Somalia, outwitting international efforts -- including constant patrols by warships and tough sentencing of the pirates they capture.