Man jailed 25 years for theft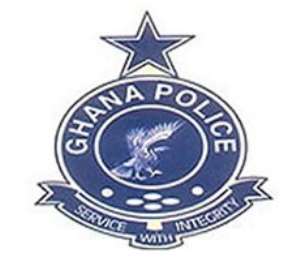 A Kumasi Circuit Court presided over by Emmanuel Amo-Yartey has sentenced Kwaku Gyebi, who in April this year broke into a shop and stole computers and their accessories, to 25 years' imprisonment with hard labour.
Twenty-two-year-old Gyebi, an excavator operator, was one of five suspected criminals who engaged the police in a shoot-out after stealing from a shop at Bantama, a suburb of the Kumasi.
Two of the thugs were killed during the shoot-out.
Police from the Buffalo Unit in Kumasi, during the gun battle, killed Osei Wayo and Benyin, while Gyebi, Agyemang Denoblaiza aka Kwabena Agyemang, Owuo aka Jahjai and Sule, both residents of Asawase, managed to escape arrest.
The convict was charged with two counts of conspiracy to commit crime, to wit stealing and stealing, contrary to sections 23(1) and 124(1) of Act 29/60 respectively.
Gyebi aka Weebini pleaded not guilty to the charges but the court convicted him after a long trial.
Presenting the facts of the case to the court, Anna Franklina Otchere, a state attorney who led the prosecution, said Gyebi committed the act in the company of the five accomplices on April 6, 2011, at about 3:00am.
She said the thugs, who were armed with five locally-made pistols, a crowbar and machetes, opened fire on a team of policemen from the Buffalo Unit in Kumasi when they tried to arrest them.
According to the prosecutor, when the police returned fire, Osei Wayo and Nana Benyin were killed in the process, with Kwaku Gyebi and the other accomplices escaping with some of the laptops to Asante-Mampong.
Luck however eluded Gyebi when the police arrested him at Asante Mampong after receiving information that the suspects were offering the laptops for sale in the area.
Even though Agyemang Denoblaiza, Owuo and Sule shockingly managed to escape arrest again, six assorted laptops were retrieved from them.
The convict, in his caution statement to the police, admitted the offence and identified the deceased persons and those at large as his accomplices.
In another development, the court sentenced two persons to two years' imprisonment in hard labour each for stealing cows from the Kumasi Abattoir at Ahinsan.
Anuwar Sadat aka Daaba, a trader, and Mohammed Aminu Huma, self-employed, were found guilty by the court and convicted accordingly.
Police Chief Inspector D. Opoku, prosecuting, said on October 25, 2011, at about 2:00am, the neighbourhood watch committee at Ahinsan arrested the convicts for stealing seven cows from the Kumasi Abattoir.
The convicts, who could not stand the queries from the committee, bolted but a worker at the Abattoir identified Anuwar Sadat.
The cows were sent back to the abattoir by the volunteers, who later arrested the two from their respective homes.
According to the prosecutor, the convicts were handed over to the Asokwa police after Sadat had admitted the offence and mentioned Mohammed as his accomplice.