'Zita needs rehabilitation' – Allotey Jacobs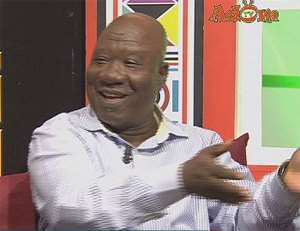 Bernard Allotey Jacobs
The Central Regional Director of Communications for the ruling NDC, Bernard Allotey Jacobs has suggested a rehabilitation and political tuition program for former Information Minister, Zita Okaikoi who has grown bitter after missing out on the opportunity to contest the Dome-Kwabenya Parliamentary seat on the ticket of the NDC.
Having lost the NDC primaries in that constituency over the weekend to a relatively unknown contender, Sophia Akuako, Mrs. Okaikoi has served notice that she will seek legal redress to get Madam Akuako disqualified since she did not qualify in the first place to contest the primaries in that constituency.
But speaking on Adom TV's BADWAM show on Multi TV, Mr. Allotey Jacobs described Mrs. Okaikoi's outbursts as an act of immaturity.
'Zita needs rehabilitation' he said 'and she needs to be spoken to. Who has never lost an election before? Everyone has, but you move on quietly and support your other colleague. After all, it's the same NDC and we are expected to have the same goal' he added.
Mr. Allotey Jacobs expressed worry that the one-time Tourism Minister under the Mills administration 'by her act is only destroying her political career'.
'What is more painful than to lose an election by only three votes? Mr. Ahwoi lost the Agona East primary by three votes to Maame Pokua who polled 146 votes. The minister had 143 votes, yet if you monitor his comments on radio and other platforms, he is ready to support his colleague for the sake of our beloved NDC party. That is a sign of maturity and Zita should learn from that' he stressed.
Allotey Jacobs has thus recommended that party executives sanction Zita Okaikoi for 'her gross display of indiscipline and disrespect for party members'.