We shall make NPP 'orphan' in Volta -NDC candidate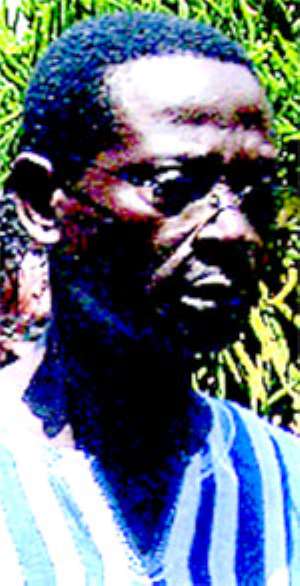 Dr. Kwabena Adjei, NDC National Chairman
The National Democratic Congress (NDC) Parliamentary candidate for Nkwanta-North, Mr. John Oti Bless has vowed to wrestle the seat from the minority New Patriotic Party (NPP) and make the Volta region an orphan one for the NPP.
Speaking in an exclusive interview with The Chronicle in Ho, the NDC candidate said all indications in the Constituency showed that his party would come out victorious in the 2012 general elections, and that what is needed now was to strategize effectively  to seal the victory of the party in 2012.
The 32 year old candidate of the NDC, and also a second year student of the University of Ghana, said his candidature indicated total victory for the party, saying it was all over for the NPP dominance in the constituency.
Mr. Oti Bless continued that he draws his strength mainly from the youth in the constituency, who are prepared to work for the NDC to take the seat from the NPP, adding that the DCE, Mr. Paul Gyato, who withdrew from the primary and pledged his support for him.
When contacted, the DCE for Nkwanta-North reiterated his willingness to support the candidate, and that his withdrawal from the race was in the general interest of the party. Mr. Gyato said the party would record a convincing victory in the area, due to the performance of the government within the past three years.
The DCE, however, cautioned party members against arrogance and pomposity, which he stressed, would break the front of the party.
The Member of Parliament for Nkwanta-North, Mr. Joseph Kweku Nayan, described the NDC candidate as 'a soft nut to crack' when The Chronicle contacted him.
Mr. Nayan explained that the candidate of the NDC would soon understand that he had lost the election in advance, because he is not known in the area, as compared to him (MP).
The only NPP MP in the Volta region continued that he had to struggle to win the seat in the past, when there were challenges in his party.