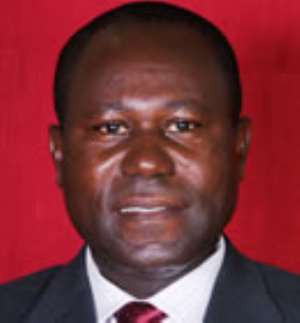 Accra , Nov. 30, GNA - Mr Joseph Boahen Aidoo, New Patriotic Party(NPP) Member for Amenfi East, said there were three things that were demanded of the Minister of Finance in the 2012 budget; correctness of figures, transparency, and accountability.
The member who was contributing to the on-going debate on the 2012 budget said "it was a recipe for corruption" adding, "we demand to know how HIPC funds, multilateral debt relief will be used."
Mr Allen Mike Hammah, National Democratic Congress (NDC) Member for Effutu, said the Government was on course in its development programmes and that the economy was also on a sound footing because inflation has been brought down to a single digit.
He said what was very important to him as the former Minister for Roads and Transport was the government commitment to develop the rail transport sector as it will reduce traffic on our roads.
Mr Justice Joseph Appiah, NPP Member for Ablekuma North, said the Government should concentrate on providing basic infrastructure as well as initiate good policies relieve the people from hunger, disease and want.
Mr Albert Abongo, NDC Member for Bongo, said government had made the necessary allocations to expand the infrastructural base of the country.
GNA