Mills will win 2012 elections- Rashid Pelpuo declares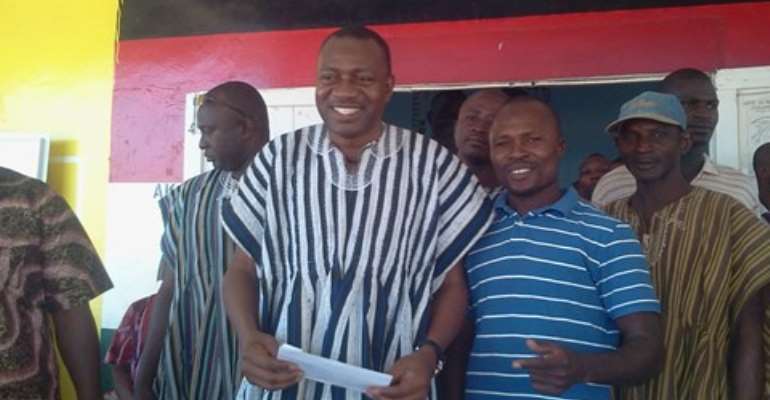 The Deputy Majority Leader in Parliament, Alhaji Rashid Pelpuo has asked the youth of the NDC to reject persons without political substance as the party gears up for primaries in constituencies with sitting Members of Parliament.
He said electing such persons would only jeopardize the retention of the seat and the well being of its constituents.
The deputy Majority Leader said this in Wa after picking his nomination to contest the Wa Central ticket for the third time.
Alhaji Rashid Pelpuo said ''there is no threat for the NDC or for him in the Wa Central constituency as the way is very clear''.
"Wa Central is such a critical place that we cannot allow anybody with no requisite political acumen to contest here and jeopardize our chances of winning the seat," he warned.
He said the NDC is winning the 2012 general elections as the president and his team have delivered on their promises and have brought smiles on the faces of Ghanaians.
The constituency secretary for Wa Central for the NDC, Abdul Rahman Khalid congratulated the MP for daring to contest the seat for a third time.
He called on the Executive members of the constituency to remain neutral and tread cautiously as the success or otherwise of the primaries will depend on how they conduct themselves.
He said whoever emerges at the end of the day as the parliamentary candidate for the party should be assisted by all.
He said constituency members of the party must marshal all resources materially to enable the NDC maintain the Wa Central constituency.
He cautioned that no amount of pressure can influence the constituency executives.
Mr. Khalid urged all and sundry to make sure that positive neutrality is the order of the day.


Story by Rafiq Salam/ Joy News