Morocco's Islamist poll winner meets king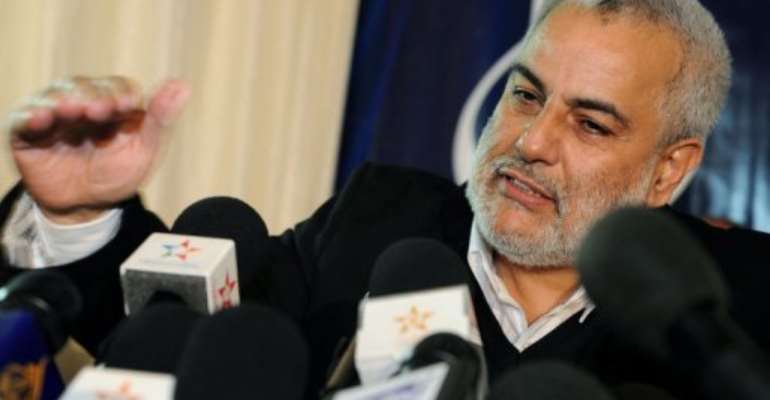 RABAT (AFP) - The head of Morocco's Islamist party was summoned by King Mohammed VI on Tuesday for talks on forming a new government following its victory in weekend elections.
Abdelilah Benkirane, head of the moderate Islamist Justice and Development Party (PJD), is likely to be named prime minister under constitional reforms introduced by the king as the Arab Spring swept through the region.
"Mr Benkirane left this morning for (the central town of) Midelt and he will be received by the king," party official Mustapha Khelfi told AFP.
But he added: "I don't know if he will be named prime minister during the course of this meeting."
The PJD won 107 of the 395 seats in parliament in Friday's election, making it the biggest party.
Under a new constitution adopted in July as popular uprisings were gripping other Arab states, the king must now choose a prime minister from the winning party instead of naming whoever he pleases, as in the past.
After meeting the king, "Benkirane will then start talks with the parties that should make up the coalition," PJD parliamentary bloc leader Lahcen Daoudi told AFP on Monday.
An Islamist party has never been allowed in government before, but the PJD has sworn allegiance to the monarchy. Since the PJD will have to govern in a coalition with several other parties, it is not expected to make radical changes to policy.
The 57-year-old Benkirane, who sports close-cropped white hair and matching beard, has acknowledged that his party would have to tailor its programme to appease its coalition partners.
"But the nub of our programme and of those who will govern with us will have a double axis, democracy and good governance," he told France 24 television on Saturday after partial results showed his party had won the biggest bloc of seats.
The PJD captured just eight seats in the first election it contested in 1997, but has since surged in popularity.
It scooped 42 seats in the 2002 election, the first of Mohammed VI's reign, and then increased its share in 2007 when it finished second with 47 seats.
The party initially focused on social issues, such as opposition to summer music festivals and the sale of alcohol, but has shifted to topics with broader voter appeal like the fight against corruption and high unemployment.
In the latest campaign, it promised to cut poverty in half and raise the minimum wage by 50 percent.