Health Minister urges Ghanaians to continue with blood donation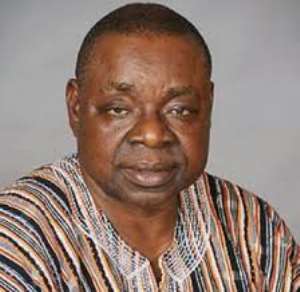 Accra, Nov. 29, GNA - Mr Joseph Yieleh Chireh, the Minister of Health, on Monday pledged the government's commitment to ensure the provision of adequate blood supply to meet clinical needs of patients.
He said blood supply was an essential service to all Ghanaians and therefore urged the citizenry to continue with the support to voluntary blood donation exercises and campaigns.
Mr Yieleh Chireh made the pledge in a speech read on his behalf at the 11th National Blood Donor Day and Launch of the Annual Blood Donation Campaign in Accra.
It is under the auspices of Rotary Clubs of Accra and Accra Ridge on the theme "More Blood More Life".
He commended the contributions of the National Blood Transfusion Service (NBTS) for their good work in collection, processing and distribution of blood.
Mr Yieleh Chireh noted that blood transfusion therapy was a form of treatment based on the use of blood and people who required blood might be patients from surgery, burns and accidents victims, people suffering form anemia, seriously ill babies and persons suffering from leukemia cancer, kidney and liver diseases.
He said those who voluntarily donated blood provided gift of life to patients and help brought smiles to their families and friends.
Mr Yieleh Chireh called on Ghanaians to continue donating blood and make it a responsibility to contribute to the quota of bold donation.
Mr Winfred A. Mensah, District Governor Nominee, District 9100 of Rotary Club, said it was important to note that thousands of lives were saved each year by the generous service of these donors through transfusion.
He said the NBTS needed to collect 250,000 units of blood annually in order to make available adequate, safe and efficacious blood affordable and accessible to all patients who required blood transfusion therapy across the country.
Mr Mensah said by the selfless service of regular voluntary unpaid donors, health workers had found the blood donated safer due to the processes they go through.
He said countries worldwide had a great target to attain 100 per cent voluntary unpaid blood donors to support their blood banks and therefore the focus this year was to add a measure of motivation and encourage others to become voluntary and unpaid donors.
Mr Mensah said voluntary blood donation was on the decline and therefore urged more volunteers to join hands to move forward in selfless services to patients in hospitals and clinics who needed blood transfusion therapy.
Mr Ben Adomako, President of Rotary Club Accra, said the club had been able to identify the needs in the communities and had therefore provided and equipped health centres in the country.
He said donation of blood should be of service above self esteem, therefore Ghanaians should learn to give back to communities without counting the cost.
Awards were presented to National, Regional unpaid and voluntary donors who had the highest voluntary donation and certificates to selected Senior High Schools who participated in volunteerism.
They included Ghanata Senior High, Wesley Grammar, Hannah Girls Vocational, Kaneshie Senior High, Chemu Senior High, West African Senior High School.
The best national donor was Adakari Inuwa Iddrisu Musa who had 60 donations followed by Mr Theophilus Aryertei with 52 donations, Lawrence K. Aziamaso with 47 donations while the best regional donor went to Mr Kenneth Ohene Brenyah with 45 donations, followed by Mr Albert Asante with 44 donations and Obed Nana Addo with 39 donations.
The best woman donor was Ms Abena Anima Asare and the best youth donor was Master Mohammed Rabiu Lasisi with 36 donations each.
GNA