Director jailed for non-payment of workers' SSNIT contribution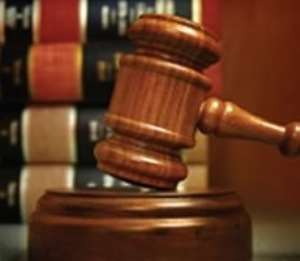 The Director of Royal Preparatory School at Osu in Accra, J.B Ashong, has been sentenced to three-month imprisonment by an Accra Circuit Court for his failure to pay GH¢20,885.64 being the Social Security contributions of his workers.
Mr. Ashong was in August ordered by the court to pay the total amount which included penalty in four installments beginning September, but failed to do so.
According to prosecutors, Ashong on several occasions reneged on the negotiated terms of payment settlement with the Social Security and National Insurance Trust (SSNIT), following which the court presided over by Mrs. Georgina Mensah-Datsa, gave him up to November 12 to pay the money.
However, on the said date, Mr. Ashong failed to show up in court and rather sent a representative to pay GH¢100, and the case was adjourned to November 19.
In view of his attitude, the court last Saturday convicted him when he showed up for the case, since his action is in contravention of the National Pension Act 766 of 2008.
Mr. Ashong would be required to pay the amount after his jail term.
Meanwhile, the court has ordered the arrest of some managing directors and chief executive officers of 12 companies and organisations who have defaulted in the payment of Social Security contributions totaling GH ¢90,818.29.
They are Charles Blankson Hemans of Software Marketing (GH¢ 4,083.34), Gifty Koranteng Addo of Grandure Consult (GH¢ 497), Olukunle Nubi and Albert Mensah of Atmospace Limited (GH¢50,816.57), Adjenim Boateng of ABM Consult (GH ¢1,215.00), and WAcad of Tarpaulin & Poly Product (GH¢ 5,877.60).
Others are Larry Sumaka of Life Time Technology Ghana LTD (GH¢ 1,597), Sally Kanbonaba Monte Carlo Grande Cafe (GH ¢8,441.03), and Philip Boyefio Town and City Phones (GH 2,927.89.)
The rest are Abubakar Jibrim of First Class Travel & Tours (GH¢1,211.62); Theophilus Akatugba of Point Blank Media Concept (GH¢ 1117.58), Robert Ofosu of Modem School of Draughtmanship GH¢11,707.72 and Emmanuel Nartey of Nartey & Sons Packing Industry (GH¢1,325.94).
The Osu Area Manager of SSNIT, Mr Frank Molbila, told newsmen after the conviction of Ashong that the sentence would serve as a deterrent to other recalcitrant employers who had refused to pay the contributions of their staff.
He said SSNIT would use all available means to recover the contributions from employers who were not ready to settle their indebtedness, saying "we will pursue them in court" Mr. Molbila urged employers to take advantage of the flexible terms of payment available to settle their indebtedness, in order to avoid what had befallen Mr. Ashong.
He said the non-payment of contributions of employees is a criminal offence, saying, "We will use all available means within the law to retrieve all arrears.