Government to launch SUN initiative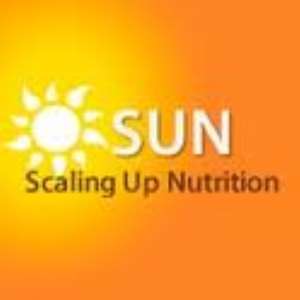 Accra, Nov 29, GNA – The government is to launch the Scaling Up Nutrition (SUN) initiative programme to address under-nutrition.
The SUN initiative was designed to generate awareness and investment in improving nutrition during the critical period of a child's life starting from pregnancy to 2 years described as the "1000 Day".
Mrs Wilhmina Okwabi, Deputy Director in-Charge of the Nutrition Department, Ghana Health Service, told the GNA in Accra on Monday that in September last year the United Nations Secretary General Ban Ki-Moon joined a host of leaders to pledge to address the global burden of under-nutrition.
She said the focus of the implementation would be on mothers and young children and called on mothers to continue breastfeeding for 2 years.
Mrs. Okwabi said there had been some evidence-based interventions ongoing including the promotion of breast feeding, improved hygienic practices, complementary feeding, salt iodization, iron fortification of staple foods and iodized oil capsules.
"Nutrition cannot be an after thought in a country's developmental agenda," she added.
Mrs Okwabi said the government had developed the National Nutrition policy and its implementation would start soon to address the challenges of under-nutrition.
GNA