Bantama MP presents computers to schools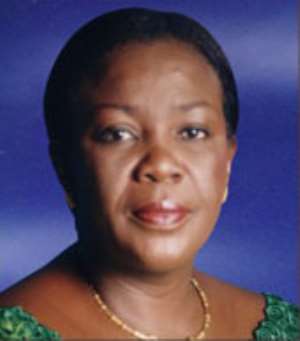 Kumasi, Nov 28, GNA – Madam Abena Dapaah, Member of Parliament (MP) for Bantama, has presented 25 desktop computers with their accessories worth GH¢ 37,500 to 25 schools and institutions in the constituency.
They were bought with funds from her share of the MPs Common Fund.
The beneficiaries included the Akosa M/A and Bantama M/A Junior High Schools (JHS), Bantama Methodist Primary, State Girl's M/A, Bohyen M/A, Ohwim M/A JHS, State Primary (Mixed) School, Adumanu M/A and Abrepo M/A JHS, Kumasi Girls, Islamic and the
Phillips Commercial Senior High Schools (SHS).
She said the goal was to help boost the teaching and learning of the Information Communication Technology (ICT) in basic and second cycle schools.
Education promotion, she said, remained her major priority and would continue to help create the right environment for effective academic work.
Madam Dapaah also donated 10 trophies, plated in gold and silver to the Bantama sub-Metropolitan Directorate of Education towards the organization of inter-schools sporting competitions.
She spoke of plans to reward hard working teachers and appealed to the Directorate to provide her with names of those who merited recognition.
Mr Kwesi Essuon of the Sub-Metropolitan education office, receiving the gifts said they were grateful to the MP for the gesture.
Baffour Asare Owusu Amankwatia V, the Bantamahene, praised Madam Dapaah for her efforts at bringing development to the area.
GNA