Kidnappings add to Mali woes after Libyan crisis: UN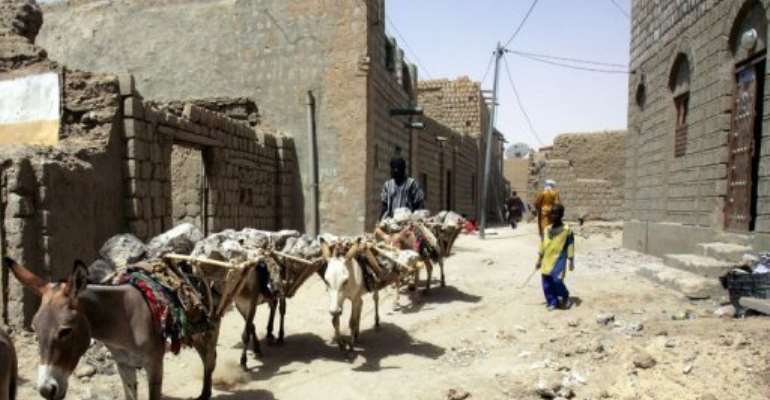 DAKAR (AFP) - The kidnapping of several Europeans adds to Mali's problems, already grappling with fallout from the Libya crisis after the demise of Moamer Kadhafi, a UN official said here Monday.
"The recent hostage-taking highlights the fact that the situation can only get worse when weapons are accumulating in a sub-region" like the Sahel which is already battling armed groups, said Said Djinnit, the UN chief's special representative for West Africa, after a meeting of the heads of UN peace missions in the area.
"Countries in the sub-region and the international community are increasingly worried," he said. "I personally think that we must be at Mali's side as it faces this additional burden."
On Friday, an armed gang snatched a Swede, a Dutchman and a man with dual British-South African nationality from a restaurant on Timbuktu's central square and killed a German with them who tried to resist, officials said.
The kidnappings brought to five the number of foreigners taken hostage in Mali in 48 hours, after two French nationals described as a geologist and an engineer were taken from their hotel in Hombori 240 kilometres (150 miles) to the south early Thursday.
On Saturday the Malian government evacuated some 20 tourists from Timbuktu and sent soldiers to join French military in the hunt for the two Frenchmen as the country seeks to mitigate the damage to its tourism industry.
Nothing is known about the kidnappers but investigators suspect they are either members of or close to Al-Qaeda in the Islamic Maghreb which has held four Frenchmen since 2010 and intensified its activities in Mali, Mauritania, Niger and Algeria.
"We are concerned about the impact of the Libyan crisis on Sahel countries, notably due to the influx of people (of Mali and Niger origin) from Libya" after the fall of Kadhafi, said Djinnit.
The upheaval in Libya has severely affected the social and economic fabric as well as security, particularly in Niger where up to 130,000 people returned from Libya, after supporting their families by sending money, he added.
These people must now be reintegrated into society, he said.
"For Mali, there is the same problem, but then some" of those returning from Libya "are carrying arms," Djinnit said.
Burkina Faso meanwhile stepped up surveillance at its long border with Mali and Niger, a senior intelligence official in Ouagadougou told AFP on Monday.
"Even if we are not directly threatened we have deployed additional security forces, notably for intelligence purposes," said the official who is often involved in negotiations to free hostages.
He said that as far as Ouagadougou knew, the latest hostages had been taken to northern Mali.
A car said to belong to the kidnappers who abducted the two Frenchmen from Hombori has been found in northern Mali, a local security source said Sunday.