Khartoum halts South Sudan oil exports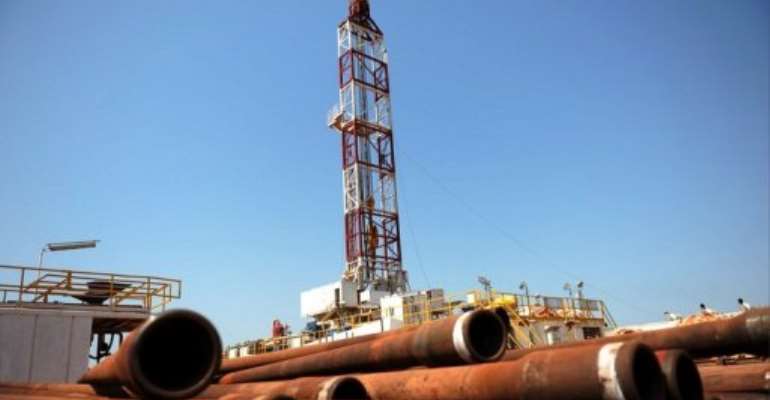 KHARTOUM (AFP) - The Khartoum government has blocked South Sudanese oil exports through its Red Sea port due to a dispute over transit fees, Oil Minister Ali Ahmed Osman announced on Monday.
An official in Juba slammed what she called the "sudden" suspension of South Sudan's oil exports from the Port Sudan terminal as an "irresponsible" action.
"Sudan stopped South Sudan's exports of oil on November 17," in the second such incident since August, a month after the south declared its independence, Osman told reporters.
"After the independence of South Sudan, we allowed them to export oil and we asked them to pay the fees of the port and some other fees, which they agreed to," he said.
"Up to the end of October, the total amount of fees owed is $727 million and they haven't paid anything. For this reason, we decided to stop South Sudan from exporting oil," said Osman.
He explained that the pipeline had not been shut down but the south was not being allowed to ship its oil cargo out of Port Sudan.
The move has paralysed two loads, one of a million barrels and the other of 600,000 barrels due for shipment between Monday and Thursday, said South Sudan's deputy petroleum and mining minister, Elizabeth James Bol.
She said it had created a "critical situation."
"The Republic of South Sudan will show good governance policy to solve this irresponsible, abusive anger of the NCP," she said, referring to the ruling National Congress Party in Khartoum.
"We will protect the sovereignty of South Sudan and we will have complete national ownership of the oil sector in South Sudan."
In August, a southern oil cargo was briefly detained at Port Sudan, also because of the row over duty payments, before being allowed to sail.
Khartoum said the authorities in Port Sudan, the landlocked south's only export terminal, had blocked a 600,000-barrel southern oil cargo after Juba refused to pay the duties.
The two sides said at the time that no agreement had yet been reached between north and south on transit fees, one of the most sensitive of divided Sudan's unresolved issues.
North and South Sudan both depend heavily on their oil receipts.
Just weeks before the south seceded, President Omar al-Bashir threatened to deny Juba access to the north's oil infrastructure -- its pipelines, refinery and export terminal -- if no deal was reached prior to partition.
The newly-independent country is one of the world's poorest and depends on oil for 98 percent of its income.