Punishing the Ashanti Region, NDC Agenda.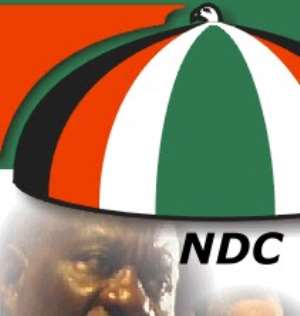 There is no doubt that the NDC from time in memorial has not hidden it's hatred and discrimination for the people of Ashanti in general and Ashanti's in particular.
Since the NDC '3' came to power under the incompetent, visionless, hypocrite, chameleon Atta Mills presidency, so many things and action have given credence to this.
1. The major roads and interchanges at sofoline, Komfo Anokye hospital and others started by the Kuffour administration were all halted.
2. The Proposed Military Hospital for Kumasi has been diverted to Accra.
3. Most ministerial and other governmental appointments have bypassed Ashantis.
4. Recently I have heard that the Tamale airport would be upgraded to an International airport instead of a more economical and sensible one in Kumasi, all just to show Ashanti's where 'power lies'.
The President is quoted to have said in the wikileaks report of a 'Great Ashanti Project' was terrifying. which one, no one knows now.
One thing Atta Mills and his cronies show know is that, he who God blesses, no one curses.
Ashanti Region has been blessed with much rescources, and curse be on them for denying Ashantis their 'fair' share of projects from their resources.
I also want NDC members in Ashanti who are looking on unconcerned and letting our resources to be used for others bow down their heads in shame for selling their birth rights for political expediency.
Posterity would judge them all.
God bless Ashanti and Ghana.