Journalist among dead in Tamale accident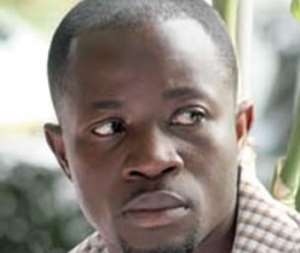 Tamale, Nov. 27, GNA – A Journalist with the Enquirer Newspaper, Samuel Anabah Abane, died in the early hours of Saturday following the collision of a Benz Bus with the Metro Mass Transit Bus on which he was travelling.
Twenty-six others have died. Their bodies have been deposited at the morgue of the Tamale Teaching Hospital.
Police say the accident occurred when the Benz bus with registration number AS7510F, which was travelling from Kumasi to Bolgatanga, tried to overtake another vehicle but collided with the MMT with registration number AS9905Y, which was travelling from Bolgatanga to Tamale.
The accident also resulted in the death of the two drivers of the vehicles on the spot and a conductor of the MMT.
Many others were also injured in the accident which occurred close to the School for the Deaf on the Savelugu-Pong-Tamale Highway.
Meanwhile, the family of Mr Abane, who spoke to the GNA, claim that the medical staff did not treat their relative well by sending him to the Male Ward instead of the intensive care unit where he could have been given critical care.
The sister, who would not mention her name, said Samuel Abane went into in a coma after the accident and should have been given oxygen but the hospital authorities instead kept him at the Male Ward where they tried to locate his veins for some transfusion.
She said the family would sue the hospital after his burial.
Dr. Opoku Boateng of the Obstetrics and Gyaenacology Department told the GNA that 21 persons died on the spot, while the rest - three males and three females- died later at the hospital.
He said most of the dead were initially left on the floor of the Hospital for family members to identify them but the hospital had enough facilities to preserve them.
Inspector Alex Oppong of the Tamale Motor Traffic and Transport Unit of the Ghana Police Service at the time of filing this report, indicated that the dead persons had risen to 27 from the initial 21.
He refuted allegations that the Police were charging about GHC100 before releasing the bodies for burial, saying, not a pesewa was being charged with nine bodies so far having been collected without any charge.
GNA