NRSC awards driver unions in Central Region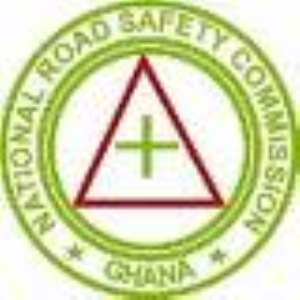 Cape Coast, Nov 25, GNA – The National Road Safety Commission (NRSC) on Wednesday awarded three Driver Unions in the Cape Coast metropolis as part of activities to mark this year's Road Safety Week celebration in the Region.
The awardees comprise Franko Transport Union, Metro Mass Transit (MMT) and the Tantri Number Two GPRTU branch.
The Franko Transport Union which received the first prize, was presented with a package valued at GHc5000.00, comprising special national driver's academy training for 15 drivers, 1 No. 55HP tyre compressor and tyre pressure gauge, five pairs of reflective advance warning triangles, free road worthiness testing by DVLA and free 50 meter retro-reflective tape fitting.
The Metro-Mass Transit got the second prize and received a package worth GHc3,500 which comprised special training for 10 drivers, 1 No. 55HP tyre compressor, three pairs of reflective advance warning trainings and free road worthiness testing by DVLA.
For the third prize, the GPRTU Tantri No2, received special training for five drivers, 1 No55HP tyre compressor, two pairs of reflective advance warning triangles and free road worthiness testing, all valued at GHc2,000.
This year's road safety is being celebrated under the theme "zero tolerance for road traffic crashes"
The Central Regional Manager of the NRSC, Mr Stephen Anokye who presented the awards said the gesture was an incentive to motivate more drivers to be cautious to ensure accident- free roads.
He said everybody was a stakeholder in the Commission and therefore urged passengers and other road users to constantly check drivers to ensure that they obeyed all road signs and regulations to help reduce the carnage on the roads.
Superintendent of Police Paul Aduhene, the Central Regional Commander of the Motor Traffic And Transport Unit (MTTU) who presided, advised drivers to be cautious as Christmas was approaching to reduce the death toll on the roads and stressed that his outfit would be on the road to check drivers as part of their mandated duty to reduce road crashes.
Superintendent Aduhene said he would deploy his men on the various check points on the Mallam-Yamoransa –Takoradi Highway to make sure the roads were safe for travelers and warned that any driver who failed to observe traffic rules and regulations would be brought to book.
Mr. Kwesi Ankonam Quayson, Central Regional Chief Fire Officer said the Fire Service was the emergency service to call in case of accidents and not the police. He added that in addition to fire-fighting, rescuing accident victims was also part of their specialty.
GNA