Gambia's Jammeh takes strong lead in presidential poll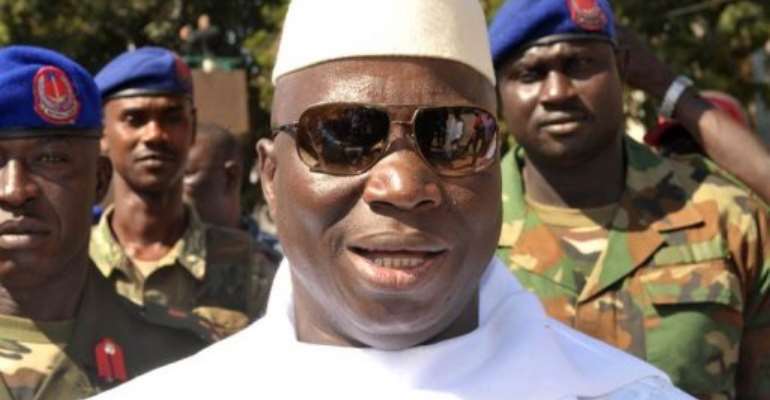 BANJUL (AFP) - Gambian President Yahya Jammeh placed far ahead of his main presidential rival in election results coming in from around the tiny country on Friday as polling officials tallied glass marbles used to vote.
Elections chief Mustapha Carayol announced on national television that Jammeh had won in all 32 constituencies counted so far with 76.83 percent, representing 20 percent of votes counted.
Challenger Ousimanou Darboe, 63, had 13.18 percent, and voter turnout was above 80 percent in the majority of polling stations tallied.
Jammeh, 46, who has ruled Gambia for 17 years since seizing power in 1994 in a military coup, has said his win is a foregone conclusion.
"Do I look like a loser? There is no way that I can lose unless you tell me that Gambians are mad," Jammeh told journalists after voting on Thursday.
Observers from the main west African bloc boycotted the polls, saying Jammeh's control of the media and intimidation of voters meant the election could not be free, fair and transparent.
The regime of the man who says he can cure AIDS is often pilloried for human rights abuses, enforced disappearances, extra-judicial killings, torture and the muzzling of journalists -- many of whom have fled the country fearing for their lives.
Due to high rates of illiteracy, Gambians voted with clear glass marbles which they cast into a coloured drum representing their chosen candidate. Polling officials pour the marbles into wooden counting trays with either 200 or 500 holes.
Final results are expected around midday on Friday.