Collaboration with Stakeholders on land acquisition for businesses will end conflicts - MC, EPA urges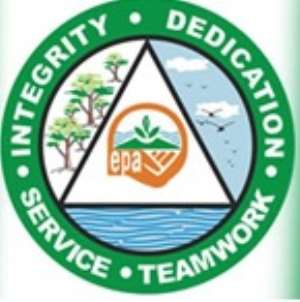 Takoradi, Nov 24, GNA – The Inspectorate Division of the Minerals Commission (MC) and the Environmental Protection Agency (EPA) have called for collaboration with Metropolitan, Municipal and District Assemblies (MMDAs) in the acquisition of land for quarry and mineral prospecting. Officials of the institutions said collaboration would help come out with the allocation of appropriate land as concession and this would stop conflicts arising out of land acquisition by the communities and developers.
They said lack of collaboration with the MMDAs and the MC had ended in siting of developments close to concession areas, resulting in conflicts by the communities and operators. The officials, Mr Stephen N. K. Piedu, Chief Inspector of Mines and Mr Alfred Aya, Regional Principal Programme Officer of EPA, said once the MMDAs granted the permits to developers even they, as regulators, had no power to stop such developments.
The officials were speaking at a day's workshop on the "sustainability of industrial minerals operations", in Takoradi for Quarry Operators and representatives of some mining companies in the Western Region. The officials said communities that are affected by blasting at quarries complain about noise and their building developing cracks and that collaboration with the related agencies would address such situations. The participants raised concerns of cracks in buildings of residents as a result of blasting at quarries and damage caused by small-scale mining.
Mr Piedu called for the reactivation of quarry activities in the Western Region and that the oil and gas industry should encourage quarry operators to step up business which had been dormant for no apparent reasons. The Chief Inspector of Mines said formerly the region had about 40 quarry operations but only only about five are in operation and warned that this could give those from outside the region opportunities to take up the business. Mr Aya advised quarry operators and sand winners to make judicious use of the resources by reclaiming the land after use.