NCA to launch Northern Regional Office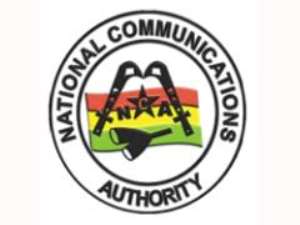 Tamale, Nov 23, (Kwode), GNA – The National Communication Authority (NCA) will on Monday 28th. November, organize a platform to bring together telephone communication consumers and service providers of the various telecom operators in the country for the two sides to discuss issues and grievances and find means of resolving them.
The NCA will also use the day to launch its Northern Regional Office to commence its operations to the people of the Region. The Office would serve the needs of people in the Upper East and Upper West Regions as well.
Mr. Abed Bandim, Consumer Research Manager of NCA disclosed this to journalists in Tamale on Tuesday.
He said the platform was one of the rare opportunities that would offer consumers the opportunity to bring their complaints to the regulator and the service providers to ensure that their concerns were better address and urged more consumers to avail themselves for the platform.
He noted that the NCA was adopting a proactive process in dealing with the concerns of consumers and service providers instead of being reactive, adding that the NCA had recently won an award for being proactive to consumer concerns.
Mr. Bandim stressed that the communication regulator had for the past years initiated positive interventions in putting the costumer at ease indicating that 'SIM' card registration, number portability and regulation to guide mast building were some of the initiatives.
He said the organization was in the process of moving the country to digital broadcasting from analogue saying the feat will be accomplished next year.
Mr. Bandim noted that the launch of its operations will start in a temporary structure while a launch of its new offices will also be done on the same day.
GNA