Gold Market Fund Introduced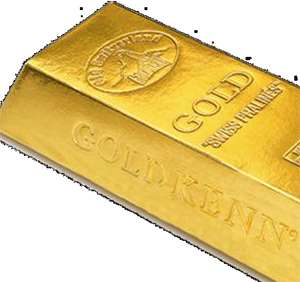 Gold bar
Another investment fund, Gold Money Market Fund, has been introduced by Gold Coast Securities Limited.
The fund, a mutual fund scheme that is aimed at providing income growth and preservation of capital for shareholders, is expected to complement the existing Gold Fund.
An open-ended one, it will offer initially 1,000,000 ordinary shares of no par value with an unlimited number of shares of beneficial interest at a cost of 10GHp per share.
 The Gold Money Market Fund, which is to provide opportunities for investors seeking relatively safe, liquid and good returns on their investments, seeks to achieve its objective by investing primarily in Ghanaian high-quality short-term debt obligations.
 It will operate like a savings account with significant interest income to shareholders.
It will buy and sell high-yield, short-term instruments of credit such as treasury bills, certificates of deposits and short-term secured commercial paper.
Seth Asante, Managing Director, Gold Coast Securities Limited, said the fund resembled a savings account but would pay significantly more in interest income to shareholders.
He added that the fund would be highly liquid due to the nature of its investments and cash availability as it would distribute interest income to shareholders to pay financial obligations such as school fees, rental or leases, among others.
'To bringing our services to the doorstep of our customers, and assisting them with guidance towards investing in the Gold Money Market Fund, we have sales offices in Wa, Bolgatanga, Tamale, Kumasi, Obuasi, Takoradi, Tarkwa, Ho, Hohoe, Cape Coast, and Sunyani.  Customers can buy shares of the Fund easily at any of these offices', he added.
Chairman of the Ghana Trades Union Congress, Alex Bonney, also said that Ghana's money market needed continuous reform and therefore challenged financial institutions to be innovative enough to deliver products that would serve every facet of society.
 For safety reasons, the funds would be invested in low risk short-term fixed income instruments, while the interest earned on the fund will reflect up-to-date market conditions which will be significantly above inflation.
From Business Desk