2011 has been turbulent - ET Mensah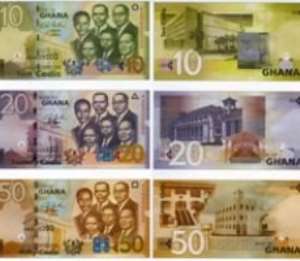 Fifty four out of the 55 public institutions have so far been successfully migrated onto the Single Spine Salary Structure.
The migration represents 97.57 per cent of the total number of public institutions.
Employment Minister E.T Mensah disclosed this when he took his turn at the Meet the Press series on Tuesday.
He named some of the institutions as the Civil Service, Judicial Service, Security Services Local Government Service and the Ghana Health Service.
He conceded the year 2011 has been one of the turbulent years in the industrial front because of the challenges in the implementation of the new pay policy but noted it was to be expected.
He said the Labour Commission however was able to resolve the crisis with "tact and diplomacy"
According to him, over 300 labour disputes were settled within the year.
He said the Ministry of Employment and Social Welfare is also developing a new occupation and health safety law to reflect technological advancements in factory inspection.
He added a national register for the poor is being compiled to help government properly direct its pro-poor intervention programmes.
He disclosed that over 40,000 people are currently benefiting from the Livelihood Empowerment Against Poverty Programme.


Story by Ghana/Myjoyonline.com/Joy News