Government commended for changing lives of teachers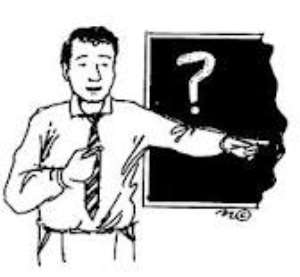 Wa, Nov. 22, GNA – Face the Facts, a group of teachers in the Upper West Region have commended President John Evans Atta Mills for his swift response to the plight of Ghanaian teachers.
The group said since May, 2010, teachers have experienced "uninterrupted and quantum leaps in their salaries" and that had led to a change in their lives.
The teachers gave the commendation in a press statement issued at Wa and signed jointly by Mr Saani Mohammed and Mr Abdul-Rahman Osman.
The statement said gone were the days when teachers went on strike and their salaries were frozen and never paid to them until election years.
They said "President Mills in his State of the Nation's address early this year stated that by the end of the year, teachers would be full of smiles and this came to fruition in a manner that words were not adequate enough to express their feelings".
The teachers said the 15% teachers' retention premium and the 20% across board salary increase in salaries were some of the measures that had brought smiles to the faces of many people.
They said people in the Colleges of Education were not left out as they also experienced increases in their allowances making payment of school fees much easier.
The group advised their colleague teachers to put in extra efforts in their work in order to complement the good work of the government.
They also reaffirmed their commitment to the road map for the payment of the rest of the Single Spine Salary Arrears and assured government of their unflinching support for its policies and programmes.
GNA