Even Robert Mugabe called for free and fair elections – Obiri Boahen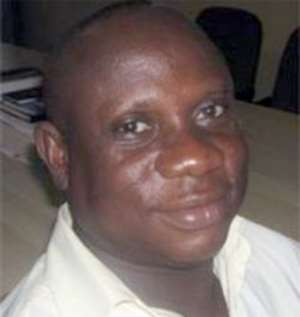 Nana Obiri Boahene
A former Minister of State for the Interior in the erstwhile Kufuor administration, Nana Obiri-Boahen has stated that President Mills' persistent call for free and fair elections in 2012 are just mere rhetorics.
Nana Obiri Boahen noted that the President's unclear stance on an electronic verification, as part of the biometric registration process makes his (Mills) call for free elections a paradox.
The former Minister was reacting to the President's latest promise to ensure a violent-free presidential and parliamentary election next year during his working visit to Canada.
President Mills at a banquet organized in his honour by Dr Richard Turkson, Ghana's High Commissioner to Canada, reiterated his government's resolve to ensure violent-free elections next year.
President Mills, who considers voting as a God-given right, promised not to prevent anybody from electing leaders of their choice in 2012.
However, Nana Obiri Boahen on Asempa FM's Ekosii Sen programme Monday, challenged President Mills to 'walk the talk' and make all resources available to the Electoral Commission (EC) to enable them to carry out an electronic verification in 2012.
He said the president's constant promise of free and fair election is not enough guarantee for a peaceful elections next year, hence the need for electronic verification.
The opposition New Patriotic Party (NPP) guru believes the President's action cast more doubt on the minds of political parties and Ghanaians who are not convinced about the credibility and transparency of the entire election process.
Nana Obiri Boahen observed that the President promising a free and fair elections does not also take away the possibility of rigging by the ruling party.
He explained that even Zimbabwean President, Robert Mugabe who plunged his country into chaos because he wanted to cling to power 'promised free and fair elections,' hence President Mills' call is a non-starter.
Nana Obiri Boahen blamed the misfortunes of the African continent on the bad leaders who preach virtue but practice vice in their quest for power.
Source: Myjoyonline