Judgment in Gbese stool case twisted - Ayibonte Family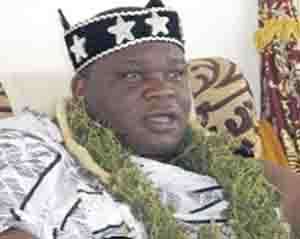 Nii Ayi Bonte also known as Tommy Okine
The Ayibonte Royal Family has refuted claims by a claimant to the Gbese stool, Nii Okaija III, who is known in private life as Mr. Bill Annan, that he has been declared the rightful chief of Gbese.
A court on Monday ruled on a contempt case brought against Nii Okaija by the Ayibonte family who felt the rival claimant was blatantly disrespecting an earlier court ruling which held Nii Ayibonte II, popularly known as Tommy Okine, as the rightful Gbese Mantse of the Ga State.
Nibi Ayibonte, the spokesperson for Nii Ayibonte II, told Citi News the rival claimant deliberately twisted the ruling to serve his own purposes.
'We had a judgment and we think that our rights were being trampled upon when somebody is refusing to abide by the text of that judgment,' Nibi said. 'That judgment binds everybody whether you are a party to it or not. That judgment that we secured from the Regional House of Chiefs binds on everybody. '
He added: 'First of all, when you attribute something wrongly to the judge you are even in contempt. I don't know whether he thinks he can prosecute his matters in the media. For us, is not too much of a case to us, but for the judge who something wrongly has been attributed to undermine the administration of justice in this country. '
Mr. Annan after the ruling on the contempt case on Monday declared himself the Gbese Mantse, which has not gone down well with the Ayibonte family.
Source: Citifmonline