Atiwa assembly to curb maternal mortality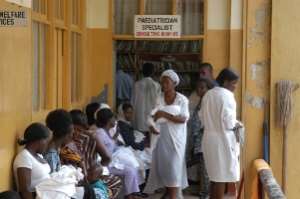 Kwabeng, Nov 21, GNA - The Atiwa District Assembly has initiated measures to curb maternal deaths and to improve healthcare delivery in general.
These included the regular grading of untared roads and feeder roads in the various communities to make them motorable to ensure that people would have easy access to health facilities, particularly pregnant women.
The assembly in collaboration with the Ghana Health Service (GHS) had built seven additional CHPS centres that had ensured that all communities in the area had access a health facility.
This came to light when GNA interviewed the District Chief Executive, (DCE), Mr Emmanuel Atta-Twum, on efforts being made by the assembly to reduce maternal mortality in the district and to make health facilities accessible to the people.
According to the DCE, the assembly together with the District Directorate of the GHS had declared zero tolerance for maternal deaths was working to provide logistics and infrastructure to help control maternal deaths.
Mr Atta-Twum said district was recording high maternal deaths but the situation had improved since last year and that only three maternal deaths were recorded last year and two this year so far.
The District Director of Health, Mr Tei Djangmah, commended the DCE for supporting efforts towards the reduction of maternal deaths.
He said the community ambulance system involving taxis and urvan buses had helped in reducing maternal mortality.
Mr Djangmah said to encourage male involvement in maternal issues, the Health Directorate had instituted a package for any husband who would accompany his wife on four occasions to the antenatal clinic and supported her during pregnancy.
Mr Djangmah hoped that with the collaboration and the interventions, no pregnant woman would die during delivery.
GNA