The Police is not interested in killing armed robbers - Cyprian Zenge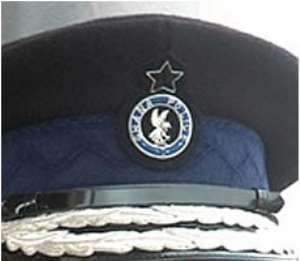 The Head of the Greater Accra Regional Police Public Relations unit, ASP Cyprian Zenge, says the police in Ghana is not interested in gunning down armed robbers but is forced to do so only when the robbers obstructs and put the life of the police officer at risk in the exercise of the personnel's duties.
According to him, the police in their quest to protect lives and properties are usually attack by these criminals, which in turn results in the death of the hardened criminals.
"If the police confront you as a robber and you attempt to claim the life of the officer on duty, then you will rather go. Our rifle is not there to kill [people] but protect [them]. However if the robber proves stubborn then the police will not leave anything to chance," he declared.
Two suspected armed robbers, described by the police as notorious, were gunned down on Friday evening, at the Airport Residential Area in Accra while on a robbery spree.
They have been identified as George Klen, about 53 and Doku or Mellow, about 41. Their bodies have been deposited at the Police Hospital mortuary for autopsy.
Speaking on Asempa FM's Ekosii-Sen, Cyprian Zenge noted that the police is constitutionally mandated to protect lives and properties so it will not allow any criminal to obstruct them from executing their work.
He stressed that anytime the police confronts a hardened criminal, it is the duty of the police to be professional, exhibit circumspection and correct usage of discretion, so the attack on the two notorious armed robbers was justified.
He warned hardened criminals to be law abiding whenever the police confronts them or face the wrath of the police. "Let the criminals know that life protection is there for those who are law abiding only, so everybody should take note".
He hinted that as part of measures to clamp down on criminals in Accra, the regional command will deploy heavy police personnel on roads and communities where there are high rate of robbery cases. "we will deploy our men to areas like Airport, Legon and armed robbery prone areas in order to get the city rid of criminals".
He said as the yuletide draws nearer, the police will keep an eye on the beaches, bars, hotels and other entertainment centres so that the public are well protected as the year gets to an end.

Story by Twum-Barima/Asempa News/Ghana