Winner of the Best Journalist Award, Akua Djanie (aka Blakofe)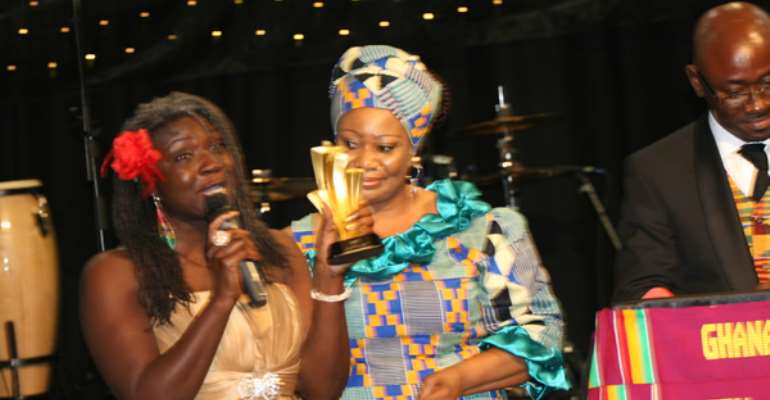 To her fans in Ghana, she is simply known as Blakofe, a TV, radio and events Presenter. But to the numerous global readers of New African Magazine where she has been sharing her 'Reflections of an Ordinary Woman' for the past three years she is known as Akua Djanie. And on Saturday 12th November 2011, she was awarded the 'Best Journalist' by the Ghana Society, UK at their annual Kente Dinner Dance and Media Awards. As part of her acceptance speech Blakofe thanked 'God'. She went on to say, 'He is really wonderful you know' before thanking her sister Pamela, her brother in law Kervin, her children, Kwame and Nana. Blakofe ended by dedicating her award 'to all the children of Africa, especially the little black girls as being dark means you have to work that much harder'.
The event was attended by dignitaries including Ghana's Minister of Tourism, Mrs. Akua Sena Dansua and Mrs. Elizabeth Nicol, Ghana's Deputy High Commissioner to the UK. Hiplife sensations Nana Quame and Boli were on hand to entertain the large number of people who trooped to the UK Centre for Carnivals for the awards night. New African Magazine also won another award that night when its editor Baffour Ankomah, was voted 'Best Editor'.
Photos: Joseph Afrane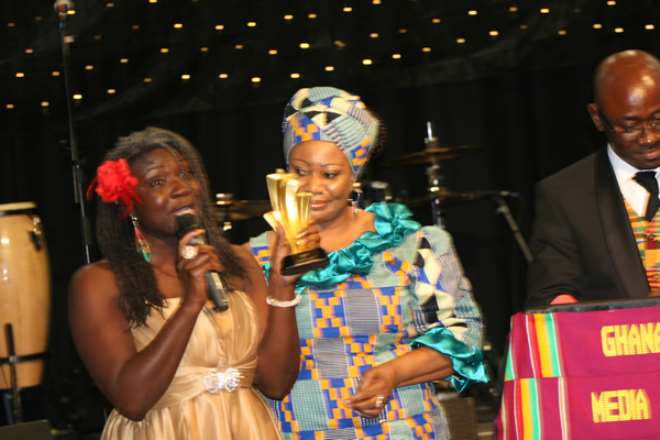 Photos: Joseph Afrane
Photos: Joseph Afrane