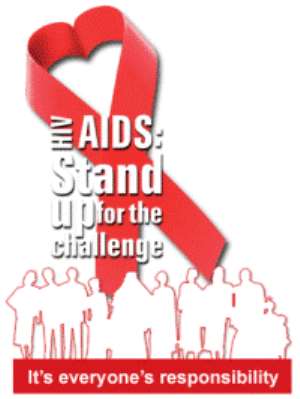 Akyem Oda Nov. 20 GNA - Mr Samuel Appiah-Kubi, Chairman, Ghana Union of Umea Sweden, has noted that stigma and discrimination are two major issues hampering the fight against HIV and AIDS in the society.
He therefore appealed to the public to stop stigmatising and discriminating against People Living with HIV and AIDS.
Mr Appiah-Kubi was speaking at a quiz competition at Akyem Oda organised for five Senior High Schools (SHS) in the Birim Central Municipality at the weekend.
Herald Foundation, a non-governmental organisation, organised the competition, which was on the Theme: "Healthy Youth, our main concern."
Mr Appiah-Kubi challenged school heads to invite HIV and AIDS counselors periodically to their schools to educate students on the dangers inherent of the disease and to guard against pre-marital and unprotected sex.
He expressed the need for people to go in for voluntary counseling and testing to know their HIV and AIDS status saying "the advantages in knowing your status far outweighs the disadvantages since anti-retroviral drugs are available for those who may test positive".
Mr Kwesi Ahenkora Anti, Secretary to Herald Foundation, advised the students to take advantage of all the opportunities in the school system to become useful citizens in the near future.
He advised them to desist from social vices such as drug abuse, drunkenness and all other negative acts that may not assist them in achieving their goals and objectives.
Mr Anti advised the students to patronise the youth centre established at Akyem Oda by the foundation for more information about how to live an HIV free live.
Oda SHS bagged 31 points to win the competition and was presented with a 21 inch flat screen television, Akyem Oda Attafuah SHS came second with 24 points and had two footballs and volley ball whilst Akyem Akroso SHS was third with 23 ½ points and had a football and a volley ball as their prize.
Thirty packets of AIDS Game were donated to each of the contesting schools on behalf of Ms Ophelia Koomson, Birim Central Municipal Chief Executive.
GNA