Dr Mahama blames internal wrangling for PNC's misfortune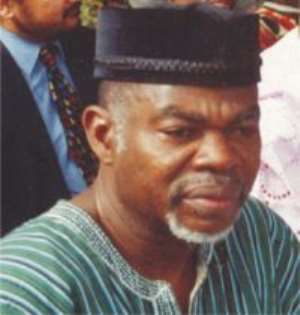 Kumasi, Nov.19, GNA – Dr Edward Mahama, 2008 presidential candidate of the People's National Convention (PNC), has blamed the party's dwindling electoral fortunes on unending litigation in the party.
He said some few party members have vowed to cause disunity and drag the party down.
Addressing party members at the Ashanti regional delegates' congress in Kumasi on Saturday, Dr Mahama said frequent court actions against the leadership was causing disunity and dragging the name of the Party into disrepute.
He called on all true members of the Party to unite and rally behind the leadership to device strategies that will help propel the party to win more members.
Dr Mahama said PNC has made significant contribution to the governance and development of social interventions to improve the lives of the people in the country.
He said interventions such as the Ghana Education Trust Fund, school feeding and health insurance which are being implemented in the country today were the brain child of the PNC.
Dr Mahama said with unity of purpose, the Party would be able to improve on its electoral fortunes and called on members to work together at the grass-root level to win members for the party.
Alhaji Ahmed Ramadan, Chairman of the Party, expressed concern about the decision by some members of the party to settle issues in court and appealed to such people to desist from that in order to promote unity in the party.
He said the PNC was working to reconcile itself and called on all members to work to promote the interest of the party.
Mr Bernard Monah, General Secretary, said the Party was determined to win the 2012 elections on the account that both the NDC and NPP have failed Ghanaians.
GNA