Assemblies of God Churches organises capacity building seminar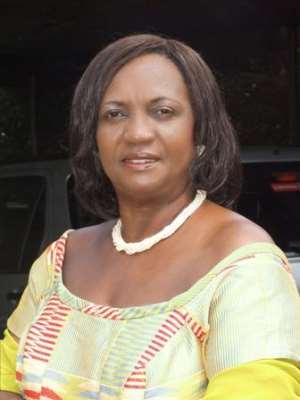 Accra, Nov 18, GNA – The Chief Justice, Mrs Theodora Georgina Wood, on Friday called on Ghanaians, particularly Christians to have a sense of nationhood and avoid selfish and egoistic tendencies, which could be detrimental to socio-economic development.
She asked churches to support their members and other people in society to acquire knowledge, skills, positive attitudes and work ethics towards national development.
Mrs Wood made the call in an address read on her behalf by Justice Ernest Yaw Obimpeh, a High Court Judge, at a socio-economic and investment empowerment seminar, organised by the Assemblies of God Churches in the Greater Accra Region in collaboration with Network of Associations of Registered non-government organizations (NGO), in Accra.
The seminar that was on the theme: "Socio-economic Development and Investment Opportunities in Ghana, Challenges and the Way Forward –The role of Greater Accra Assemblies of God Churches", was attended by members and pastors of the churches.
It was aimed at building the capacity of participants to enable them to initiate employment programmes for members, particularly the youth.
Mrs Wood said since Government alone could not meet the human resource development demands of society, the church should assist in ensuring the holistic development of the individual spirituality, physically, emotionally and economically.
She advised the youth to eschew alcoholism, sexual promiscuity, drug abuse, computer fraud, commonly known as "sakawa" among others.
The Reverend George Annan, Greater Accra Regional Superintendent, Assemblies of God, said the seminar would equip participants with employable skills that could be impacted to other people.
Mr Kofi Lucas, President, Network of Associations of Registered NGOs, said the seminar would help identify social interventions needed to turn the fortunes of the people.
He said "We hope to create lots of jobs and business opportunities, and also set up a church, community and school feeding programmes to complement the effort of Government in.