Uganda bombing trial suspended after legal challenge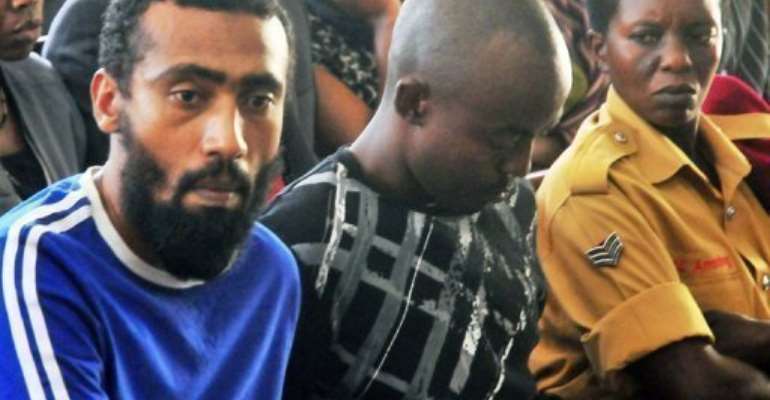 KAMPALA (AFP) - Uganda's High Court on Friday suspended the trial of 12 suspects accused of involvement in deadly July 2010 bomb attacks after a legal challenge to block the prosecution, a defence lawyer said.
Lawyers for 11 of the 12 accused men, who all deny involvement in the bombings which killed at least 76 people in Kampala, asked the judge earlier this week to suspend the proceedings.
They filed a petition at the Constitutional Court, alleging they were illegally extradited from Kenya and Tanzania to face trial in Uganda, and had been tortured into giving confessions.
Judge Alfonse Owiny-Dollo ruled that the trial should be temporarily halted while the Constitutional Court mulled a decision on the legality of the proceedings, Ondimu said.
"He said there was no point continuing if the Constitutional Court could then decide that the trial was illegal," Duncan Ondimu, a defence lawyer, told AFP.
The 12 suspects include seven Kenyans, four Ugandans and a Tanzanian.
Suicide bombers struck two bars where people had gathered to watch the World Cup final on July 11, 2010.
The bombings were the worst in East Africa since attacks on the US embassies in Nairobi and Dar es Salaam that killed 223 people in 1998.
Somalia's Al-Qaeda-inspired Shebab rebels claimed responsibility, saying it was in revenge for Ugandan military involvement in the African Union force protecting the Western-backed Somali government.
Two men were sentenced to 25 and five years in jail after they pleaded guilty to charges of terrorism and conspiracy to commit terrorism when the trial started in September.