President Mills due in Canada for four-day working visit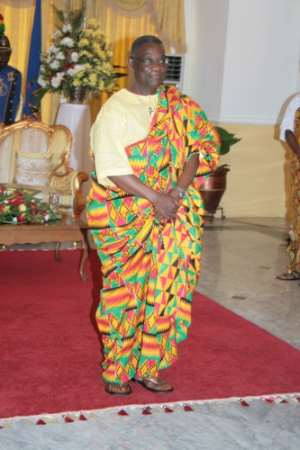 Ottawa (Canada), Nov 17, GNA- President John Evans Atta Mills is due on Thursday in Ottawa, the Canadian capital city, for a four-day working visit.
The President who left Ghana, last Saturday, through the United States of America, would hold discussions with Canadian Business People and commercial corporations, in an investment drive to make Ghana a preferred investment destination.
With Ghana's economy being described as the fastest growing economy in the world, President Mills would drive home forcefully to Canadian investors that Ghana has arrived, ready to partner investors for more projects to enhance the standard of living of the people with the wider framework of ensuring a Better Ghana.
In a pre- arrival interview with journalists at the Ghana High Commission in Ottawa, Dr Richard Turkson, the High Commissioner, described the President's visit as very welcomed and timely, to impress on the Canadian business community to take advantage of Ghana's position in the world economy.
" The President's visit would ginger and grow Canadian interest in our economy. We have arrived, and the President would press home forcefully that Ghana is the preferred investment destination for foreign investors," Dr Turkson said.
While in Canada, President Mills would meet Mr Lucien Bradet, President of the Canadian Council for Africa.
He would also hold discussions with officials of the Canada Commercial Corporation, which is supporting Ghana to rehabilitate the Tamale Teaching Hospital, and also involved with the Tema General Hospital Accommodation Project and the rehabilitation of the Accra International Airport.
According to Dr Turkson, President Mills would also engage the Ghana Canada Parliamentary Caucus, in matters of mutual interest.
He would commission the refurbished Chancery Building in Ottawa, and meet with the African Heads of Mission and later be the Guest at a dinner to be attended by selected members of the Diplomatic community of the more than 200 countries accredited to Canada.
When he meets with the Ghanaian community in Canada, President Mills would inform his countrymen in the Diaspora opportunities being created by the Government at home to make life easier for the people.
Dr Turkson said Ghanaians resident in Canada who would attend a Town Hall meeting would also engage the President on issues of dual nationality and how to solve the problem of maintaining the Ghanaian cultural identity growing up in Canada.
"I see the President's visit as Christmas before Christmas," Dr Turkson said happily.
GNA