Have mercy on Ghanaians, Dr. Owusu Akoto tells NDC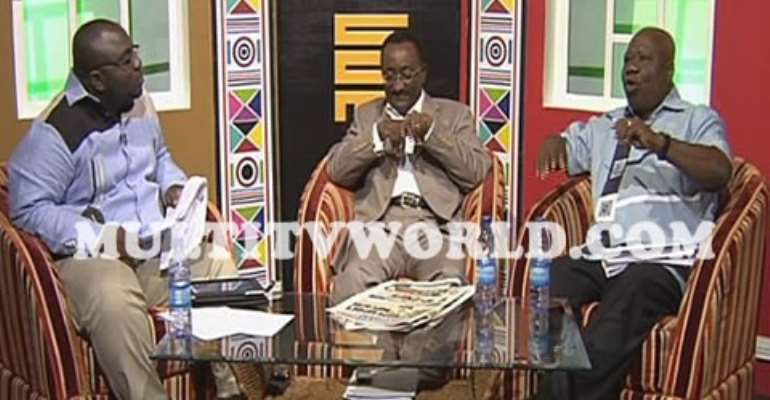 The Member of Parliament for Kwadaso, Dr. Owusu Afriyie Akoto has asked the NDC administration to give Ghanaians a break indicating that the Mills-led administration has consistently taken Ghanaians for granted.
Commenting on the 2012 budget presented to Parliament Wednesday, Dr. Owusu Akoto accused the NDC of repeatedly soliciting for funds for projects which never get executed.
Speaking on Multi TV's BADWAM show, the Kwadaso MP said "we are in Parliament and we can best tell you that the majority in Parliament is only interested in looting the nation's coffers to the detriment of the ordinary Ghanaian. Since we handed over power in 2008, every year, the NDC presents a budget of intended projects and we never get to see the project executed. It has become repetitive and it is concluded that the Mills led government has no program for Ghanaians. They come for the money and do not account for it."
He pleaded with the NDC to peacefully hand over power in order to save Ghanaians the trauma.
"I am embarrassed by the cheap propaganda exhibited by the NDC just for the purpose of politics. Ghanaians deserve better" he added.
But the NDC's Central Regional Communications Director, Bernard Allotey Jacobs dismissed the concerns raised by the MP and accused the NPP of not being able to fulfil 70 percent of its promise to Ghanaians during their 8 years in office.
He stated that he was not surprised at the opposition's stance on the 2012 budget, describing their stance as a ploy to deceive and misdirect Ghanaians.
He expressed worry that out of their desperation to return to power, the opposition is doing all it can to frustrate the NDC government even "when the party undoubtedly is doing well".
"The Mills led administration is confident of fulfilling all its promises by the end of its eight year term" he said adding that "what the NDC has done in 3 years is credit worthy and Ghanaians appreciate them".
According to him, complaints of hardship and suffering under the Mills administration are lies concocted by the NPP to cripple government's efforts of fulfilling its better Ghana Agenda promise.
"There is no Ghanaian who is complaining of hunger or suffering in Ghana today, it's all a lie created by the NPP to throw dust into the eyes of Ghanaians" he stressed.


Story by Etornam Tsormey/ Multi TV